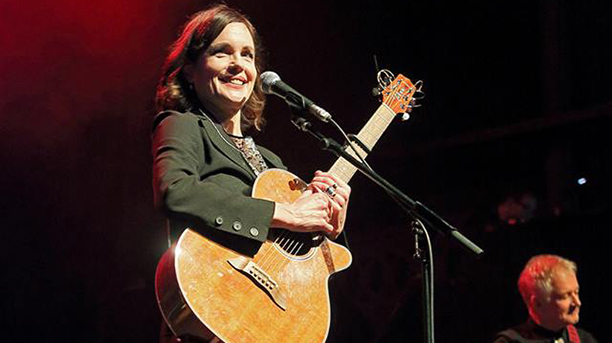 American actress Elizabeth McGovern is taking a brief hiatus from England, but its no holiday.
The Downton Abbey actress, who portrays Cora Crawley, also fronts a seven-piece folk-rock band, which is heading to the U.S. in December, reports the Associated Press.
The band, Sadie and the Hotheads, have confirmed eight shows, starting in Washington D.C. on December 4, and wrapping up in Hartford, CT on December 14. The final tour is predicted to have ten dates total. The band's website has more details here.
If you haven't seen McGovern perform, you can check out the clip below:
McGovern talked to the AP about Downton Abbey fans coming out to see her sing with the band saying: "When we first started touring there would be a lot of people carrying Downton Abbey books, and I could see a look of surprise on their faces because it isn't what you expect. I mean it's not a classical quartet of violins."
She's looking forward to traveling with her English bandmates, writing on the band's Facebook page: "I get to see America afresh through their eyes."
Tickets go on sale Friday, October 3 with a presale beginning on October 2. Some of the shows will be available through Ticketmaster, other tickets may be sold through the actual venue. The band's website will post ticket links as soon as they're available. You can follow the band's Facebook page here.
Are you going to head out to one of the shows?
See More:
'Downton Abbey' Quiz: Are You Upstairs or Downstairs?
'Downton Abbey' Breathes New Life into Elizabeth McGovern's Career
10 American Actors Who've Done British TV
Read More
Filed Under: