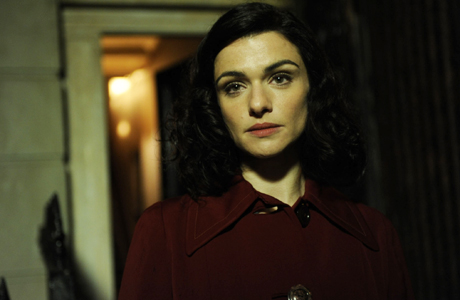 British actress Rachel Weisz says she has no idea why her portrayal in the film The Deep Blue Sea has brought her significant awards recognition in the U.S. after having had a relatively modest impact in the U.K.
Her performance has made her an awards season contender and she's flummoxed as to why it's happened: "I don't know if you have any theories? I have no idea whatsoever. That's just how it happened," she told me.
On Monday night (January 7), Weisz collected her New York Film Critics Circle best actress prize for her performance in the film. She's also been nominated for a Golden Globe and there's a possibility she could get a best actress Oscar nomination tomorrow (January 10).
In the picture, which is a period drama directed by Terence Davies based on a 1952 Terence Rattigan play, Weisz plays a married woman who engages in an all consuming extra-marital affair.
"It's a portrait of a woman who's really kind of falling apart, and it's a pure acting job. I desperately wanted to do it. I mean, it was scary and challenging and interesting, but I really wanted to do it," she says.
The Deep Blue Sea's profile in America is definitely being helped by Rachel Weisz getting U.S. awards recognition. She says: "I thought this film was going to go unnoticed. The Golden Globe nomination, it really shines a light on the film, and it means that Terence Davies's work gets to be seen and heard, and that's great."
Have you seen The Deep Blue Sea? What do you think of her awards chances?
Read More
Filed Under: