This week's On the Beat features both old-school Hollywood royalty and modern-day BBC America royalty – the latter in the form of Idris Elba, obviously. So, let's dive right in.
1. WHAT TO WATCH FOR HIGH-QUALITY, HIGH-STAKES DRAMA
The return of AMC's dark fantasy drama is bound to be bittersweet for fans, as exec producer Seth Rogen has confirmed that this fourth season will be the last. If you haven't been converted by Preacher yet, it's a show that's quite literally about finding God. Dominic Cooper stars as a hard-living preacher who gains an amazing power after going through a crisis of faith; then sets out to track down the Almighty with his badass ex-girlfriend (Ruth Negga) and an Irish vampire (Joseph Gilgun) in tow. Their final journey begins Sunday at 9/8c on AMC, and in the meantime, you can check out the Comic-Con trailer here.
2. WHAT TO LISTEN TO EVEN IF YOU DON'T MISS YOUR TEENAGE YEARS AT ALL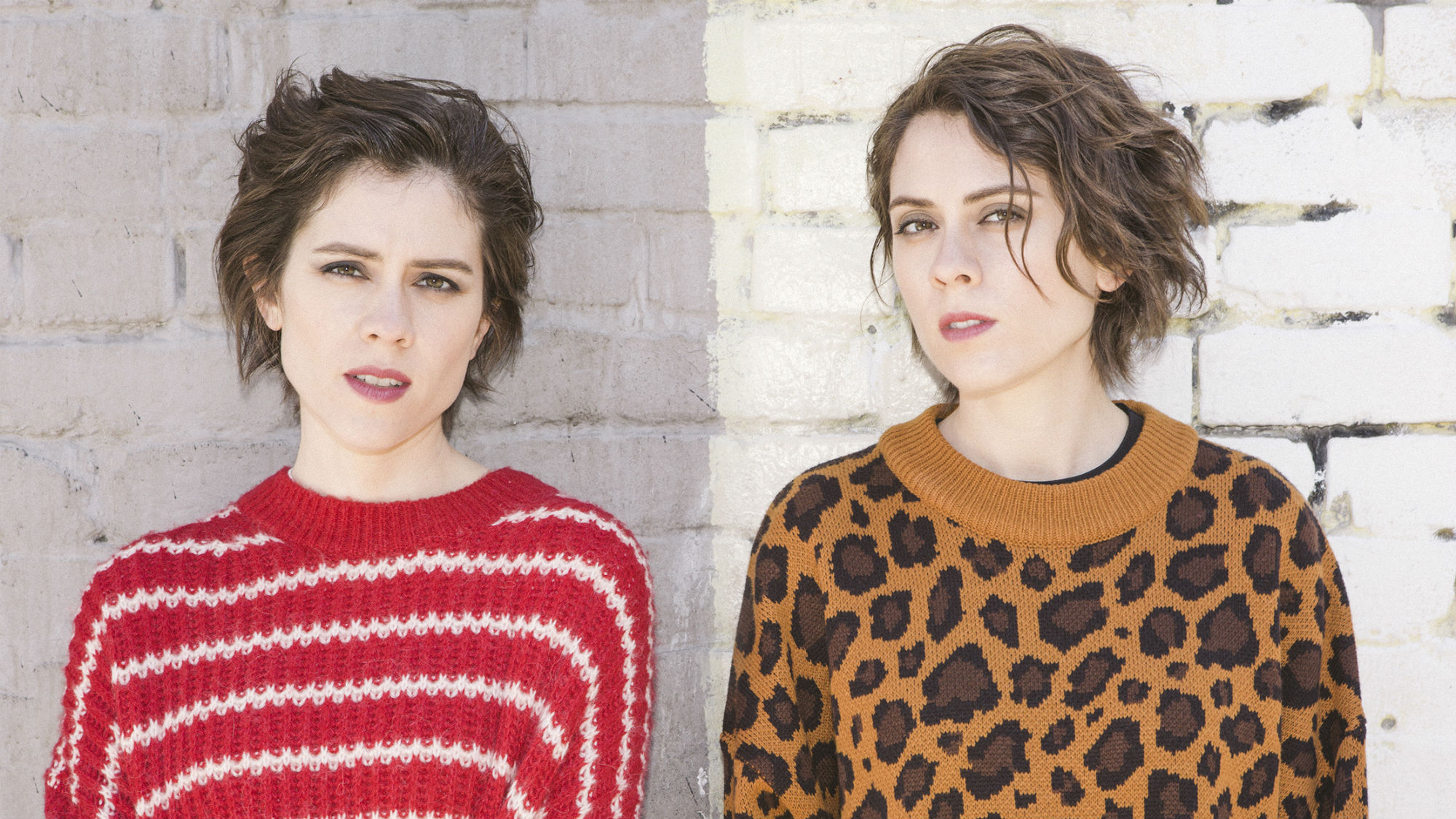 While working on their upcoming memoir, Canadian pop duo Tegan and Sara rediscovered some unreleased demo songs they'd recorded as teenagers. Already in a reflective mindset, the twin sisters tweaked and updated some of those demos into a new album, Hey, I'm Just Like You, which will apparently showcase their "rock and punk roots, with a punch of pop production." This first single suggests it was definitely worth the effort: built around a chugging guitar riff, it's a sleekly catchy new wave-style pop tune that would slot nicely onto an old John Hughes movie soundtrack. One listen surely won't be enough.
3. WHAT TO WATCH IF YOU CAN'T RESIST A TRUE CRIME STORY
On July 10, 1981, a man with a reputation as the "town bully" was shot dead in Skidmore, Missouri in front of nearly 60 locals. To this day, these witnesses deny having seen anything that could lead to a prosecution. This documentary series from Avi Belkin, who also made the feature-length doc Mike Wallace Is Here, in theaters now, promises to explore what happened and "the corrosive effects of vigilantism in small town America." It debuts Thursday at 11/10c on SundanceTV, but if your curiosity is already piqued, episode one is available to watch early here.
4. WHAT TO GO SEE IF YOU LIKE A MOVIE THAT KEEPS YOU ON YOUR TOES
Highly acclaimed at this year's Sundance Film Festival, this drama from director Julius Onah (The Cloverfield Paradox) has a fascinating premise. Rising star Kelvin Harrison Jr. (It Comes at Night) plays the title character, a young man who spent his early years as a child soldier in a war-torn country, then transformed himself into a high school golden boy after being adopted by loving American parents (Naomi Watts and Tim Roth). But when his history teacher (Octavia Spencer) spots something strange in one of his papers, his parents are summoned to school to discuss whether his rehabilitation has been totally successful. Opening in select theaters Friday, Luce looks like the kind of movie that revels in exploring life's grey areas.
5. WHAT TO LISTEN TO WHEN YOU'RE CRAVING SUPER-COOL TUNES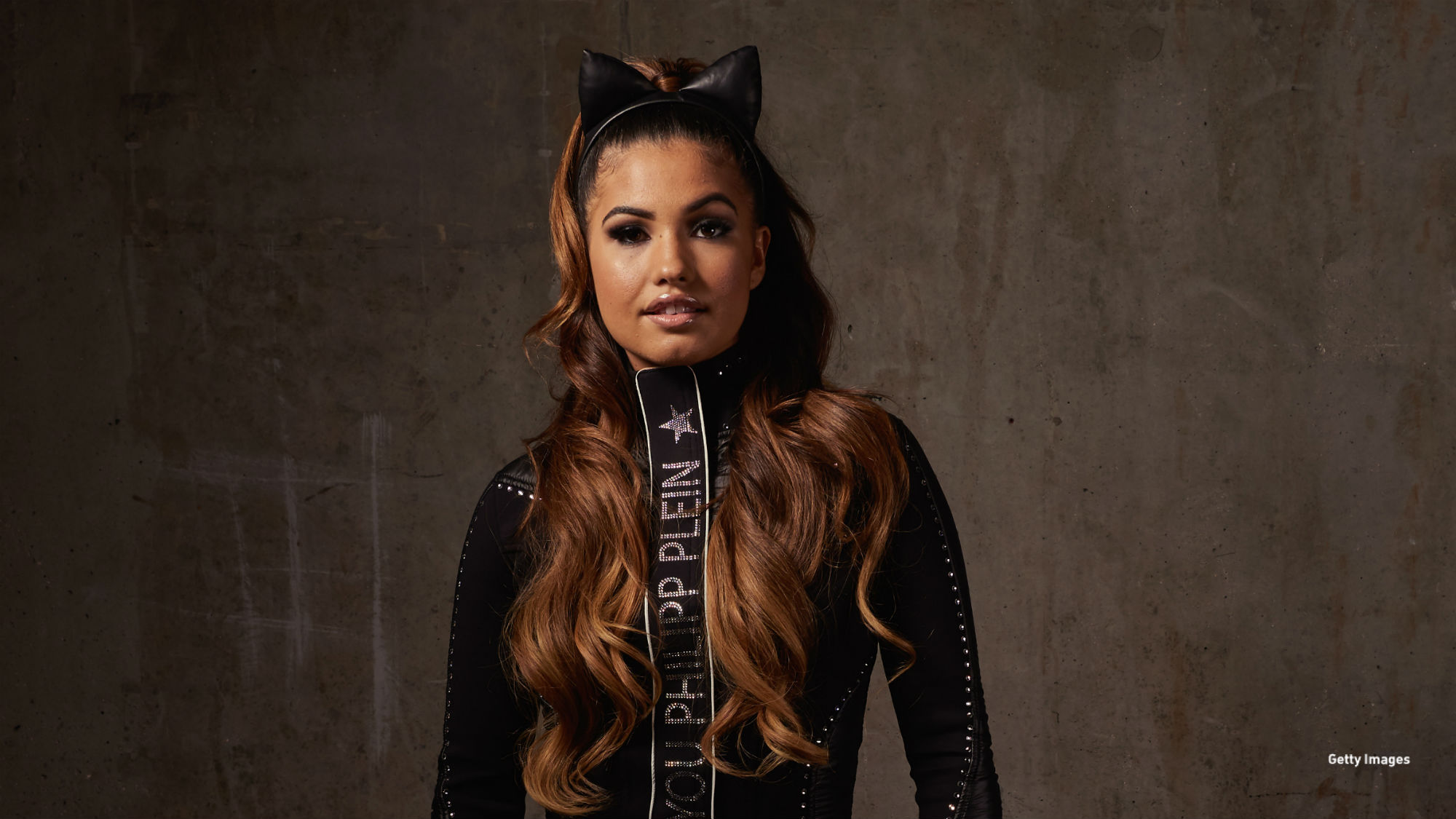 It kind of makes sense that Mabel would name her debut album High Expectations. At home in the U.K., she's already racked up a string of hit singles, and she comes from an illustrious musical family: her grandfather was renowned jazz trumpeter Don Cherry, and her mother is "Buffalo Stance" hitmaker Neneh Cherry. Dropping Friday, the album includes Mabel's infectious tropical bop (and first U.S. hit) "Don't Call Me Up," the electro-flavored follow-up "Mad Love," and her earlier, more chill singles "Finders Keepers" and "Fine Line." It definitely has the makings of a superior collection of contemporary pop-R&B sounds.
6. WHAT TO GO SEE FOR A REMINDER OF A SUPER-PROMISING ACTING CAREER
Before he died in a tragic accident at the age of 27, Anton Yelchin amassed a staggering 69 acting credits in projects ranging from the Star Trek franchise to indie romance Like Crazy. This documentary film opening in select theaters Friday provides an insight into his personality and creative potential through recollections from friends, family, and co-stars including Jennifer Lawrence and Simon Pegg. In between, Nicolas Cage narrates excerpts from Yelchin's own diaries and emails, so don't be surprised if Love, Antosha becomes very poignant indeed.
7. WHAT TO READ IF YOU'RE AN ALT-ROCK FAN
Though best known as frontman of Ben Folds Five, the alternative rock band who scored a big '90s hit with "Brick," Ben Folds has enjoyed a varied and highly respected music career. He now serves as first artistic advisor to the National Symphony Orchestra; appeared as a judge on NBC's The Sing-Off; and even produced an album for William Shatner. This memoir published Tuesday promises to explore how his working-class childhood in North Carolina shaped his creative direction as a musician, and to delve into a few darker interludes he overcame along the way. If it's as warm and witty as his music, it should be a thoroughly enjoyable read.
8. WHAT TO LISTEN TO DURING A MOMENT OF CALM
The third track from Taylor Swift's upcoming album Lover is the most subdued and seductive yet. "I've been the archer, I've been the prey," she sings matter-of-factly. "Who could ever leave me, darling, but who could stay?" At certain points during the last few years, Swift's various media dramas have threatened to overshadow her talent, but this lovely, languid offering is a reminder of her gift for elegantly self-referential songwriting.
9. WHAT TO READ FOR OLD-SCHOOL GLITZ, GLAMOUR AND SCANDALS
When Zsa Zsa Gabor died aged 99 in December 2016, she became the last of the three Gabor sisters to pass away. Zsa Zsa, Eva, and Magda Gabor emigrated from Hungary to the U.S. in the 1940s and quickly established themselves as glamorous and charismatic actresses, socialites, and tabloid staples. The sisters had 23 husbands between them, and Zsa Zsa was known for her one-liners. "I am a marvelous housekeeper," she famously said. "Every time I leave a man, I keep his house." This biography out Tuesday by Sam Staggs, who's previously written books about the making of All About Eve and A Streetcar Named Desire, promises to be an absolutely rollicking read; he even had access to the unpublished memoirs of Zsa Zsa's daughter Francesca Hilton.
10. AND FINALLY, WHAT TO GO SEE IF YOU FANCY A POPCORN FLICK
The inimitable Idris Elba joins Dwayne Johnson and Jason Statham in this hotly-anticipated Fast & Furious spin-off opening Friday. He plays the brilliantly-named Brixton Lore, a former MI6 agent who's gone rogue and reinvented himself as a terrorist with cyber-genetically enhanced abilities. It falls to Johnson's Luke Hobbs and Statham's Deckard Shaw to stop him, aided by Shaw's MI6 agent sister Hattie (The Crown's Vanessa Kirby). With Dame Helen Mirren also appearing as the Shaws' mother Magdalene, Hobbs & Shaw could be the rare blockbuster that's both classy and bombastic.
What are your plans for this week? 
Read More