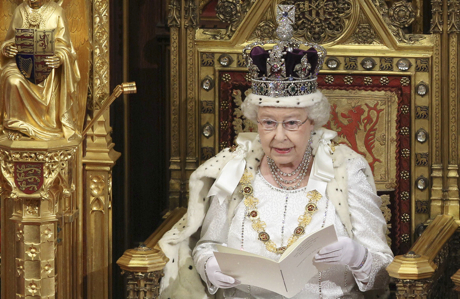 It's a British Christmas tradition to sit down in front of the television and watch the Queen deliver her Christmas speech at 3pm. This year … it's going to be in 3D.
Just imagine the whole family sat in front of the tele, everyone's in a food coma post-Christmas dinner, with their 3D glasses settled on their noses — it'll be as if viewers are IN the palace.
The one wee problem is that viewers need a television with 3D technology built in, which is not all that common.
The Queen recorded the message at Buckingham Palace in the new format on Friday, December 7 – becoming the first royal to use the technology, reports the UK Mail. The 3D broadcast is available on BBC and ITV.
The speech will address the successes of the past year and it's predicted it will cover the positive impact of the London Olympics and her Diamond Jubilee.
The speech, sans 3D, will be re-aired on BBC America on Christmas day.
Are you going to make the Queen's speech part of your holiday?
Read More
Filed Under: