The New Year is an ideal time to freshen up our music playlists (and impress friends with artists you knew "before they were famous"). Here are 10 rising star artists from across the globe who are poised to make a big impact in 2019.
Sam Fender
This alt-rock singer-songwriter from northern England has already won the Brits Critics' Choice Award, a prize given to hotly-tipped British artists whose previous recipients include Adele and Sam Smith. Still only 22 years old, Fender is certainly no shrinking violet: on "Poundshop Kardashians," a track from November's debut EP Dead Boys, he launches a stinging attack on society's idolization of "soulless" celebrities.
Rosalía
This Spanish singer-songwriter is winning international acclaim for blending traditional flamenco sounds with the crisply infectious beats of modern R&B: "Bagdad," a standout track from her recent album El mal Querer, even features a sample from Justin Timberlake's 2002 hit "Cry Me a River." She's already cracked the top ten on the US Latin chart, but music critics are tipping her for even greater crossover success in 2019.
Mahalia
Based in Birmingham, the U.K.'s second-largest city, Mahalia Burkmar is one of Britain's most exciting new voices. She describes her sound as "psycho-acoustic soul," which reflects her love of acoustic guitars, soulful melodies, and lyrics which dig deep into conflicting emotions and complicated relationships: one of her signature tracks is titled "I Wish I Missed My Ex." Mahalia also has acting chops, having appeared in Brotherhood, a 2016 British film directed by former Doctor Who actor Noel Clarke.
Nakhane
It's not too surprising that Madonna is a big fan of this South African rising star. Like the Queen of Pop, Nakhane is a bold and unapologetic performer who's not afraid of tackling provocative topics. Last year's second album, You Will Not Die, saw him trying to reconcile his Christian upbringing with his identity as an out gay man. Effortlessly soulful and completely authentic, he's definitely an artist to watch in 2019.
Sigrid
This charismatic Norwegian singer is already making inroads internationally: in 2018, her quivering synth-pop single "Strangers" became a top ten hit in the U.K. and Ireland. March 2019 will bring the release of her eagerly-anticipated debut album Sucker Punch, so expect a major stateside push to introduce this tough and gutsy artist to an even wider audience. In the meantime, check out her break-out song "Don't Kill My Vibe" for an idea of the spunky Sigrid style.
Octavian
This supremely talented rapper has a unique backstory: after dropping out of the Brit School, the London performing arts academy where Adele and Amy Winehouse honed their craft, he spent several years living on the streets. He's since rebuilt his life impressively, landing a record deal after Drake posted a video of himself rapping along to Octavian's club-ready track "Party Here." Expect his remarkable, against-the-adds rise to continue in 2019.
Mabel
Music is definitely in Mabel McVey's blood. She's the daughter of Neneh Cherry, who scored a huge late-'80s hit with "Buffalo Stance," and renowned trip-hop producer Cameron McVey. Mabel has already racked up four top 15 hits in the U.K., where she lives, so it's surely just a matter of time before her superb pop-R&B bops "Finders Keepers" and "Fine Line" endear her to the U.S. audience, too.
Jade Bird
This U.K. singer-songwriter puts a distinctive British spin on the Americana sound, an intriguing mix which reflects her unusual upbringing in an Army family who moved between bases on either side of the Atlantic. Bird has already earned weighty praise from David Bowie's longtime producer Tony Visconti, who says of her: "She sings so adroitly, she's very intelligent as a singer and there's nothing she can't do."
Ruel
At 16 years old, British-born Australian singer-songwriter Ruel van Dijk has already built an impressive résumé. He performed at the Opening Ceremony of the 2018 Commonwealth Games in Gold Coast, Queensland, supported Khalid on tour, and recently won the won the Breakout Artist prize at his home nation's ARIA Awards. He's also signed an international record deal with major label RCA, so going global has got to be the next step.
Rina Sawayama
Born in Japan but raised in the UK, where she studied Politics, Psychology, and Sociology at the University of Cambridge, Sawayama is a rising star with real vision. Her infectious electro-pop blends nostalgic nods to the pop icons she grew up with – think Britney Spears and Mariah Carey – with explorations of fascinating modern themes such as social media anxiety. Having collaborated with fashion director Nicola Formichetti and modeled for Versace, she has serious style cred, too.
Sponsored by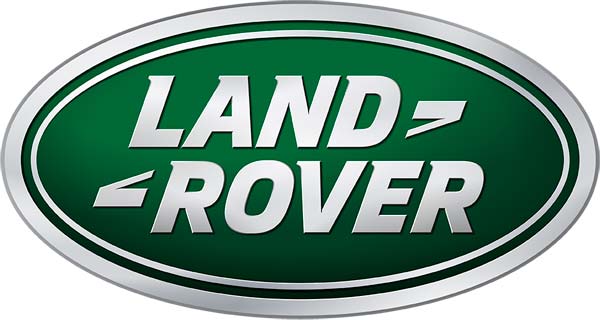 Read More