At this point, you've probably seen BBC America's Killing Eve trailer. It's killer, right? If you haven't watched it yet, or you're just so excited you want to play the teaser on a loop until the premiere date (April 8), here it is again:
Whoa — it takes our breath away every time. Thankfully, an entire eight-episode season, written by Phoebe Waller-Bridge, starts Sunday, April 8 at 8/7c.
>>The first full episode is available for streaming over at BBC AMERICA.<<
Based on the Villanelle novellas by Luke Jennings, Killing Eve follows two fiercely intelligent women — a psychopathic assassin (Jodie Comer) and the woman charged with hunting her down (Sandra Oh).
Waller-Bridge won't be on screen this time around, because in addition to being the series' creator and writer, she's running the show. But, you can get a look at her in front of the camera on shows like 2016's Crashing and Fleabag (yep, she wrote both these comedies, too).
It's fair to say Killing Eve is awash with female talent. So, let's take a look at the cast and do a little profiling. Here's where else you can watch the leading ladies Waller-Bridge recruited:
1. Sandra Oh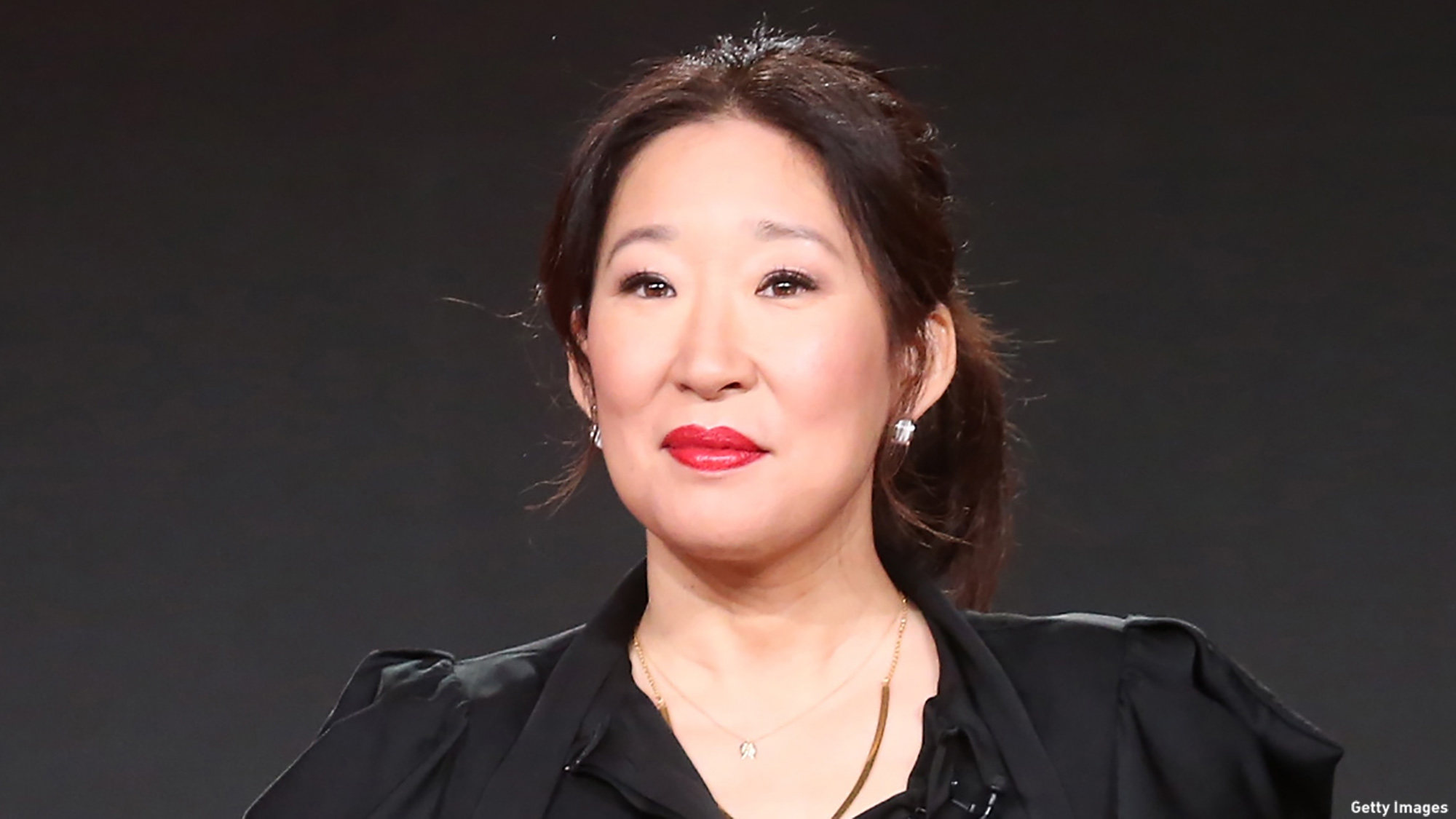 Sandra Oh takes on the role of Eve Polastri, an MI5 agent whose main role is to assess risk, without leaving her desk. She's happily married, has a solid job, but still… she craves excitement.
Oh was an original cast member on the long-running medical drama, Grey's Anatomy, which kicked off in 2005. She starred as the seriously ambitious surgeon, Dr. Christina Yang. As a surgical intern, Dr. Yang was pretty cutthroat (not literally, although it would have been good training for Killing Eve) when it came to staying ahead of her peers. The series is still on the air, but Oh bowed out in 2017. While starring in Grey's was a huge part of her career, Oh has other standout roles. You may remember her from the comedy Arli$$ (1996-2002). She played Rita Wu, the beyond loyal assistant to sports agent extraordinaire Arliss Michaels (Robert Muhl). In 2003, she starred in the romantic comedy Under the Tuscan Sun as Patti, bestie to Diane Lane's heartbroken Frances. In 2004, she co-starred with Paul Giamatti, Virginia Madsen and Thomas Haden Church in the film Sideways. The romantic comedy took us to wine country, where Giamatti's character struggled with the disappointments of reaching middle age. He meets a woman (Madsen), which helps take the edge off a bit. And, the wine helps, of course. His friend Jack (Church) is on the verge of getting married, and this is sort of a last hoorah for the two friends. Oh's Stephanie gets loved up with Jack, not realizing he is already  betrothed.
 2. Jodie Comer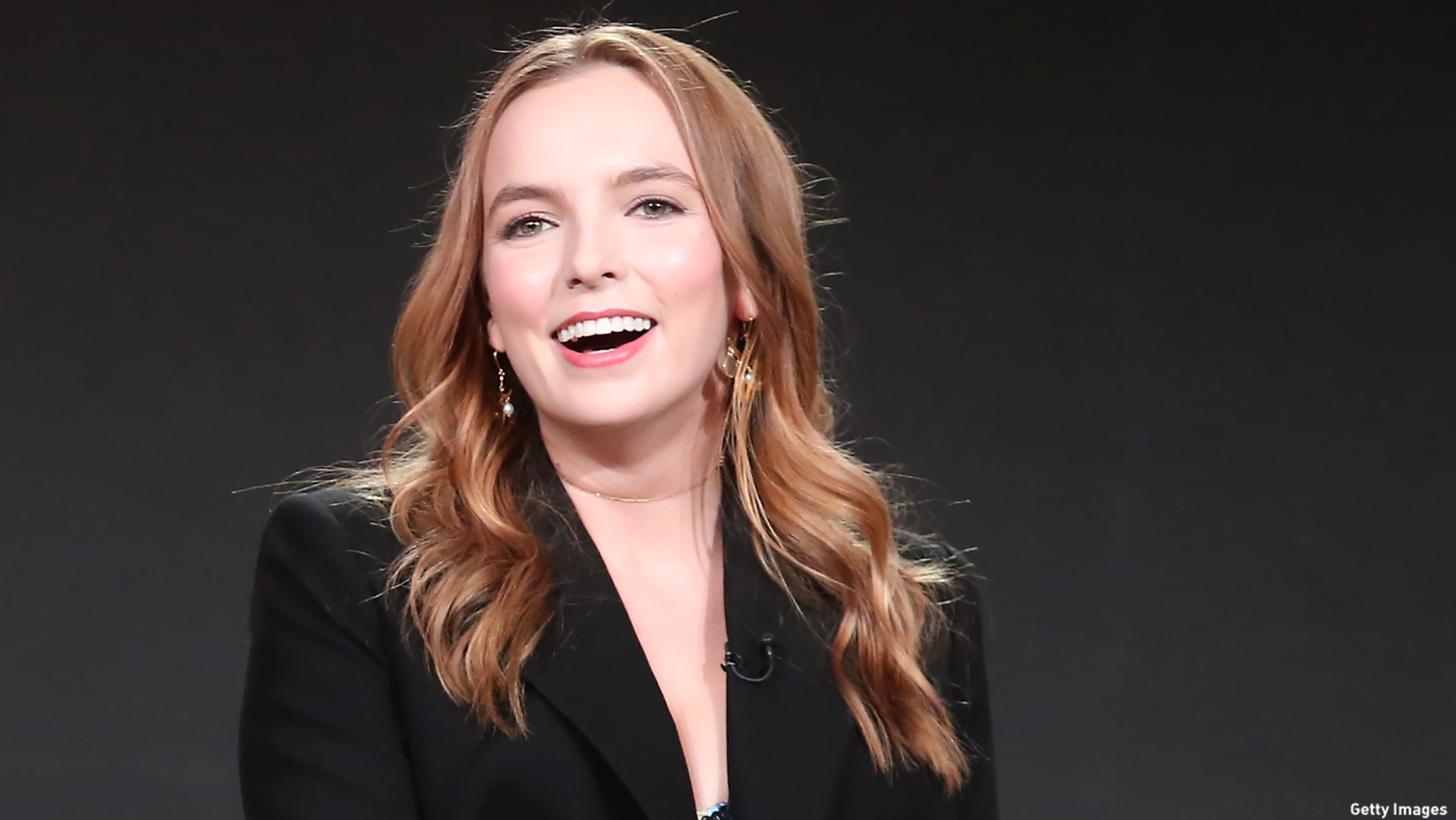 Jodie Comer plays Villanelle (yep, just the one name, like Madonna), who's young, playful, funny… and vicious. She's a psychopath who has a steady job as a hired assassin. But, Eve may be about to bring her down…
Comer isn't new on the scene. She starred in two seasons of Doctor Foster (2015-2017). In the first season, she is singled out as the possible owner of a long, blonde hair Dr. Gemma Foster (Suranne Jones) finds on her husband's jacket. Also in 2017, Comer took on the title role of Elizabeth of York in the TV miniseries The White Princess. And in 2016, Comer starred in the BBC America series Thirteen — a mystery-drama in which she played a young woman, Ivy Moxam, who turns up after going missing for 13 years. Before that, Comer was spotted in the fan favorite series Vera as Izzy Rawlins in the episode "Fatherly Love."
3. Fiona Shaw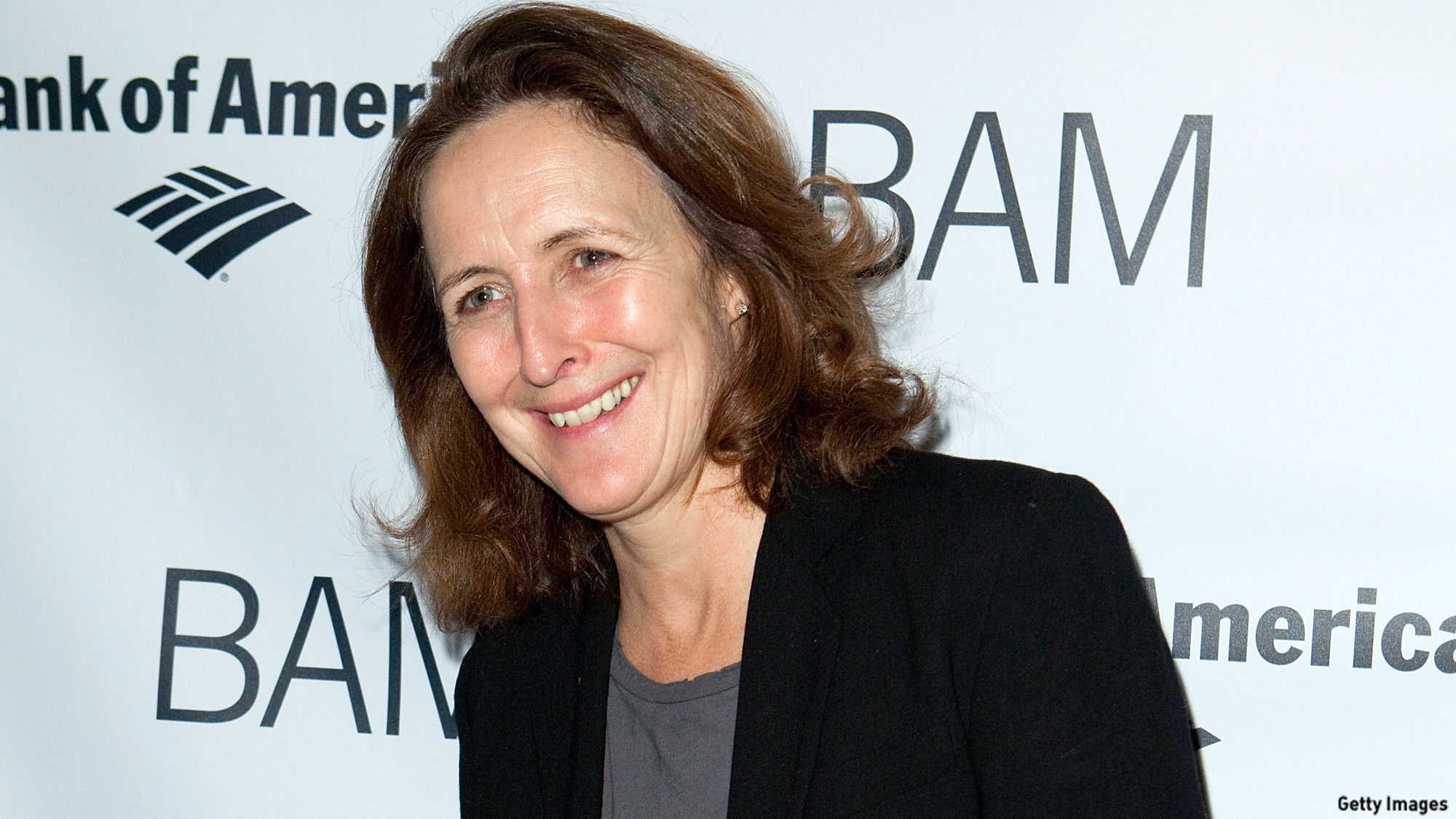 Fiona Shaw is set to portray MI6 big wig, Carolyn Martens, who cut her spy teeth in Moscow in the 1980s. She's put together a secret unit to investigate a spate of unattributable assassinations. She has an eye for talent, and recruits Eve to lead this under the radar team.
You may know Shaw from the Harry Potter franchise. She starred as Aunt Petunia Dursley in the original film, Harry Potter and the Sorcerer's Stone (2001). She was also in four of the HP follow-ups, including Chamber of Secrets (2002), Prisoner of Azkaban (2004), The Order of the Phoenix (2007) and The Dealthy Hallows: Part 1 (2010). In 2011, she joined season four of the vampire series True Blood as Marnie Stonebrook, a timid, yet powerful medium. You can also look for Shaw in the series Agatha Christie's Marple. In 2013, the starred in the episode "Greenshaw's Folly," as Miss Katherine Greenshaw.
4. Kirby Howell-Baptiste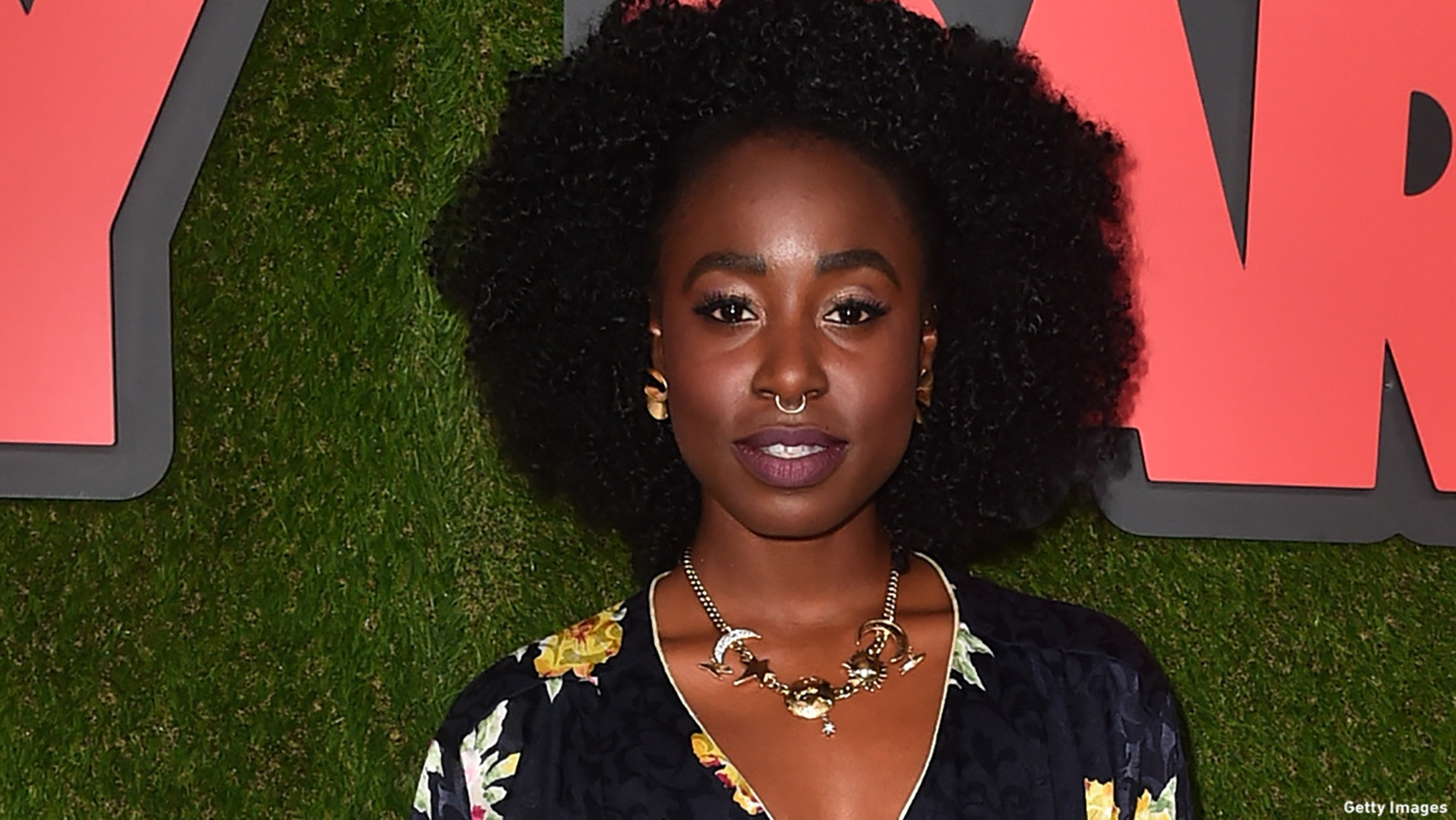 Eve isn't expected to do this all on her own. She has a loyal assistant, Elena Felton, played by Kirby Howell-Baptiste. Elena drops everything to move offices with Eve, though possibly this isn't a completely selfless act and she has an agenda of her own…
If you want to check out more of Howell-Baptiste before Killing Eve premieres, you can look for her in the Netflix series Love, co-created by Judd Apatow, Lesley Arfin and Paul Rust, who also stars as the lead Gus. The series follows a young couple, Gus and Mickey (Gillian Jacobs), who meet happenstancely at a convenient store. They're both having a pretty bad day. Howell-Baptiste takes on the role of Beth, popping up in all three seasons. In 2017, she starred in the playful series Downward Dog. The show follows a lonely dog, who's not too keen on his owner and life partner, Nan (Allison Tolman), ignoring him because she has other obligations. Howell-Baptiste plays Jenn, a friend and coworker of Nan's.
We know what we'll be doing on Sunday, April 8! Will you be tuning into the Killing Eve premiere?
Read More
Filed Under: