We've all heard the adage, "It's nice to be nominated," when stars politely talk about being in the running for an award. But really… it has to feel good to win, too. Leaving the Academy Awards with an Oscar in hand doesn't necessarily promise a lifetime of constant work to follow, but, these Oscar winners are keeping up the momentum:
1. Eddie Redmayne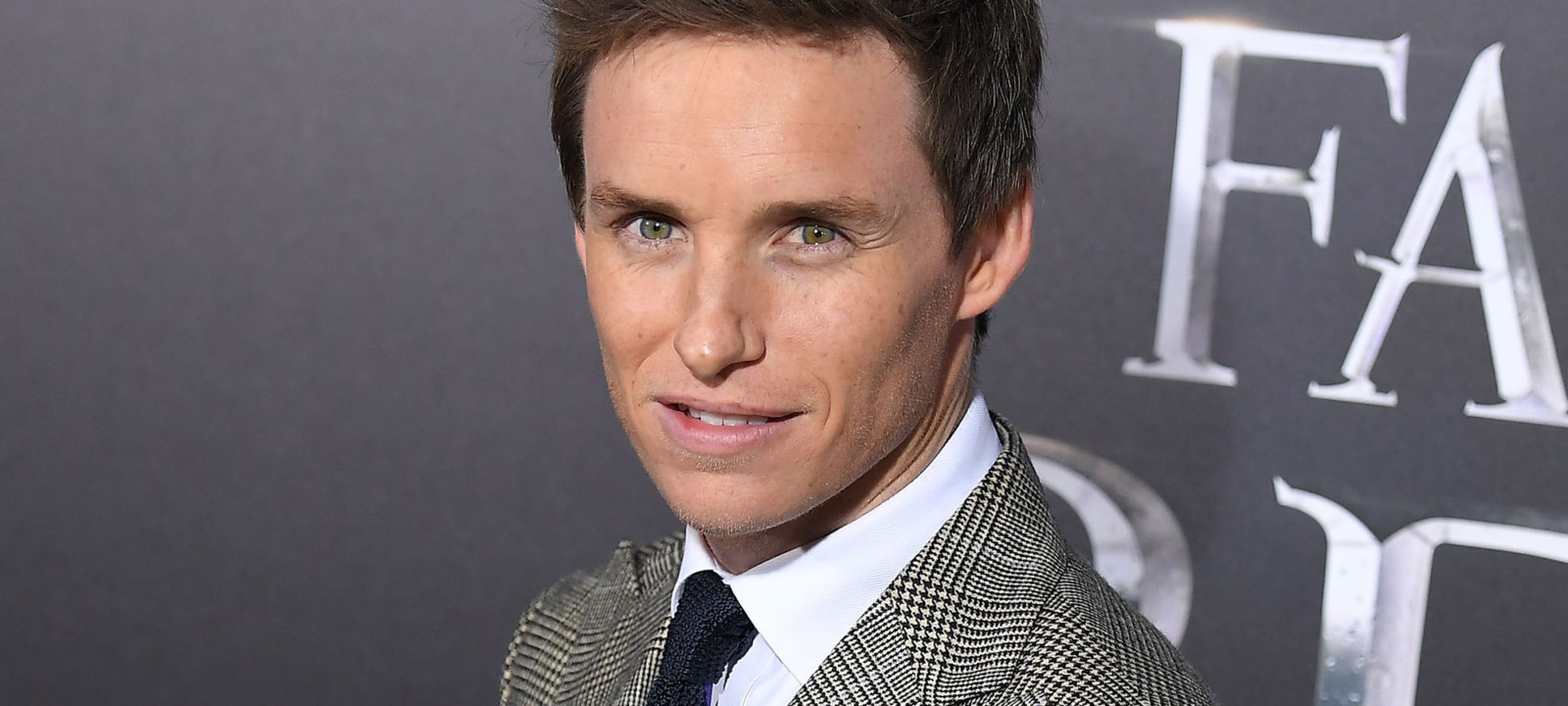 It's difficult to take on a role of a real-life person, with audience members having that individual's likeness in mind. But to take on a role of an actual person still living, ups the pressure. Eddie Redmayne embraced the challenge when portraying world-renowned scientist Stephen Hawking in The Theory of Everything, detailing the physicist's early years at Cambridge and his ALS diagnosis. Redmayne's performance went off so well, he won the 2015 Academy Award for Best Actor.
Just this year Redmayne cropped up in J.K. Rowling's Harry Potter spin-off, Fantastic Beasts and Where to Find Them. He takes on the role of English wizard, Newt Scamander, who surprises the American wizarding world with his unexpected visit. Currently, he's starring in Early Man, an animated film in which he provides the voice for a character called Dug. The movie tells the story of a plucky caveman who teaches his clan how to work together against a mighty enemy. Redmayne is joined by other Anglo favorites, Tom Hiddleston and Maisie Williams. We can also look forward to Redmayne reprising his role in the Fantastic Beasts and Where to Find Them sequel, set for 2018.
2. Cate Blanchett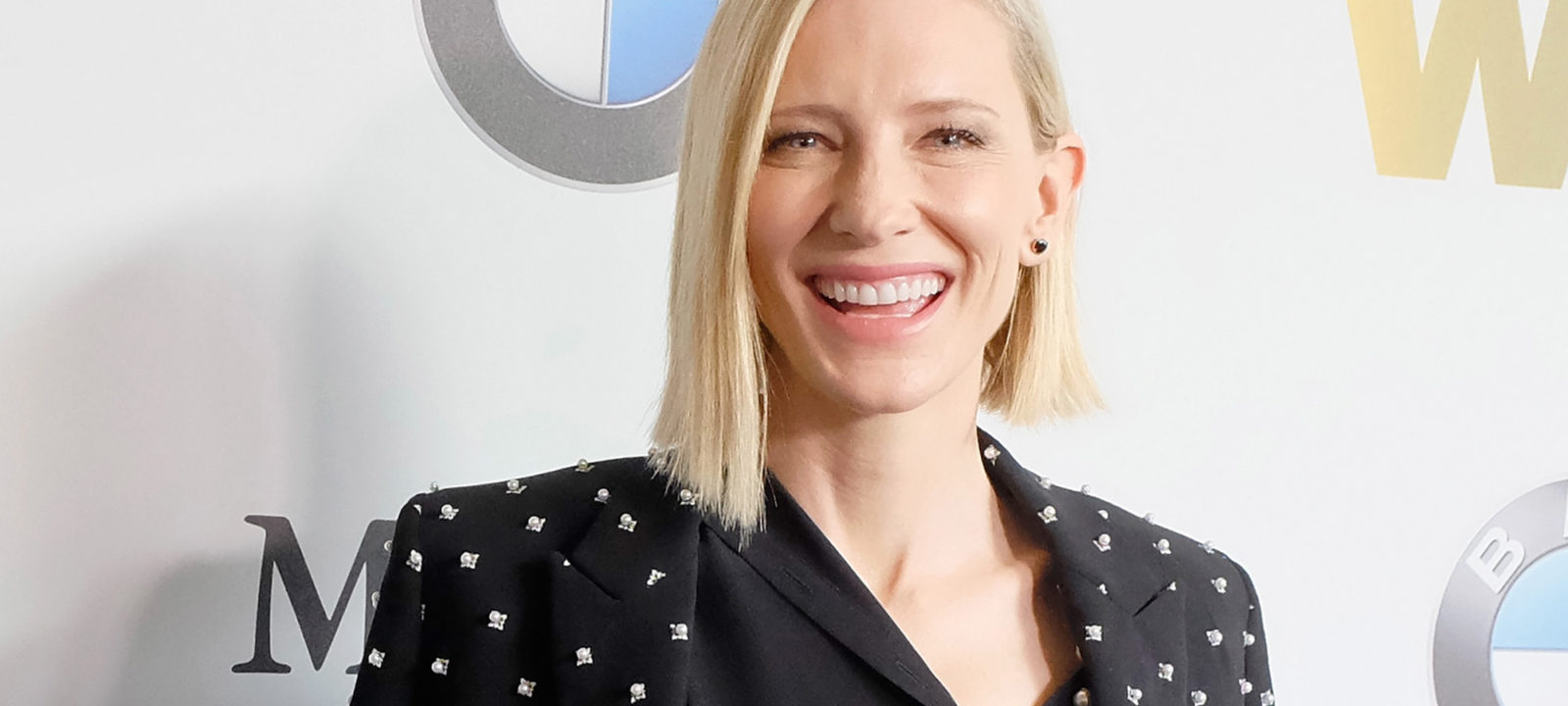 Cate Blanchett is a two-time Oscar winner. In 2014, she won Best Actress for her role in Woody Allen's Blue Jasmine. She played the haughty sister to Sally Hawkins' Ginger, a working-class gal. Her character, Jasmine, fell from living the high-life, but even at rock bottom and penniless, she kept her nose up in the air. But before that, way back in 2005, Blanchett starred opposite Leonardo DiCaprio in The Aviator — a biopic about the mega successful businessman Howard Hughes. She took on the role of famed actress Katharine Hepburn, winning her the Best Supporting actress award.
Blanchett has already completed filming on Terrence Malick's romantic drama Song to Song, hitting theaters this March. Set in Austin, Texas, the film, also starring Ryan Gosling, Natalie Portman, Michael Fassbender and Rooney Mara, follows two intersecting love triangles. We're also excited to see her take on a Marvel persona — the baddie Hela — in the upcoming installment of Thor, Thor: Ragnarok (November 3). She'll appear opposite Chris Hemsworth, Tom Hiddleston and Benedict Cumberbatch — also new to the Thor franchise. In 2018, we can look for Blanchett in Ocean's Eight, the mostly female reboot of the Ocean's Eleven franchise. Blanchett will join an ensemble cast, made up of Sandra Bullock, Anne Hathaway, Rihanna, Helena Bonham Carter, Mindy Kaling, Sarah Paulson, and rapper Awkwafina. There will be a couple of men thrown into the mix, too, like James Corden and the dashing Richard Armitage (swoon).  She's also working on two family-friendly projects. While we may not see her, we can listen for her voice in the Jungle Book as Kaa (2018) and How to Train Your Dragon 3 as Valka (2019) .
3. Marion Cotillard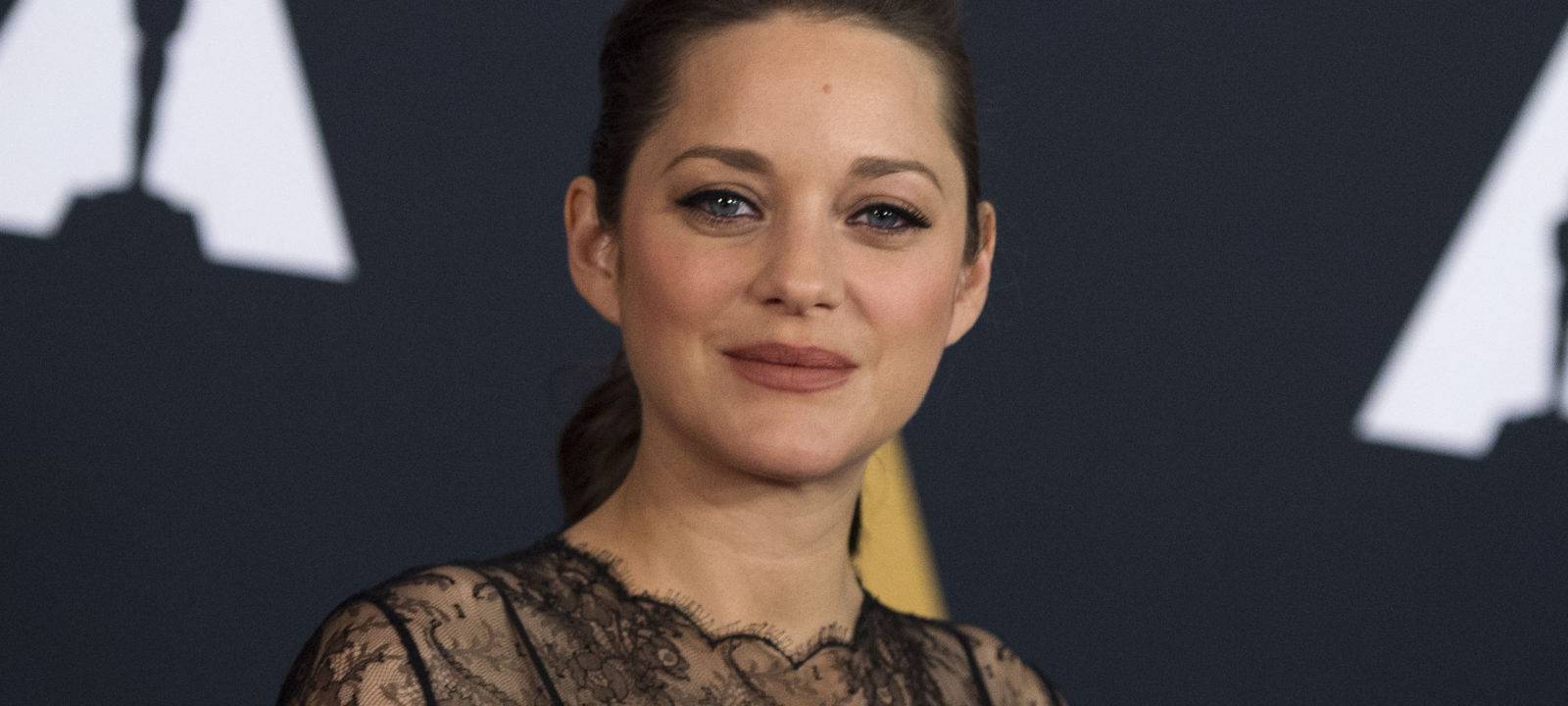 Marion Cotillard also starred in a biopic, winning Best Actress for her role as real-life French singer Édith Piaf in 2007's La Vie en Rose. Piaf really didn't have a fighting chance, growing up in a brothel under her grandmother's care in 1920s Paris, France. But she had a fighting spirit. While she did obtain international success as a singer, she was not immune to tragedy.
We just saw Cotillard star opposite Michael Fassbender in the much anticipated Assassin's Creed, the film adaptation of the hugely popular video game. She portrays Dr. Sophia Rikkin, who helps Fassbender's character, Callum Lynch, genetically time travel back to the Spanish Inquisition. We can look for Cotillard next in the French film Rock'n Roll, speaking her native language. The film stars French actor Guillaume Canet (Arctic Heart) as a fictional version of himself. He's told by a young co-star that he's no longer "rock n' roll." He enlists the aid of Cotillard, his wife and partner in real life, who also plays herself, to prove that he's still got it. It's like a play within a play. The trailer doesn't yet have English subtitles, but we can follow the story by picking up on the cues. The U.S. release date is as yet unknown, but the folks over at The Hollywood Reporter have recently run a review. Cotillard has already completed filming Ismael's Ghost, also a French title, set for a 2017 release. The story revolves around a filmmaker whose life unravels when faced with a former lover, played by Cotillard. The film also stars Charlotte Gainsbourg (Nymphomaniac: Vol. I and II) and Mathieu Amalric (The Grand Budapest Hotel) in the title role.
4. Daniel Day-Lewis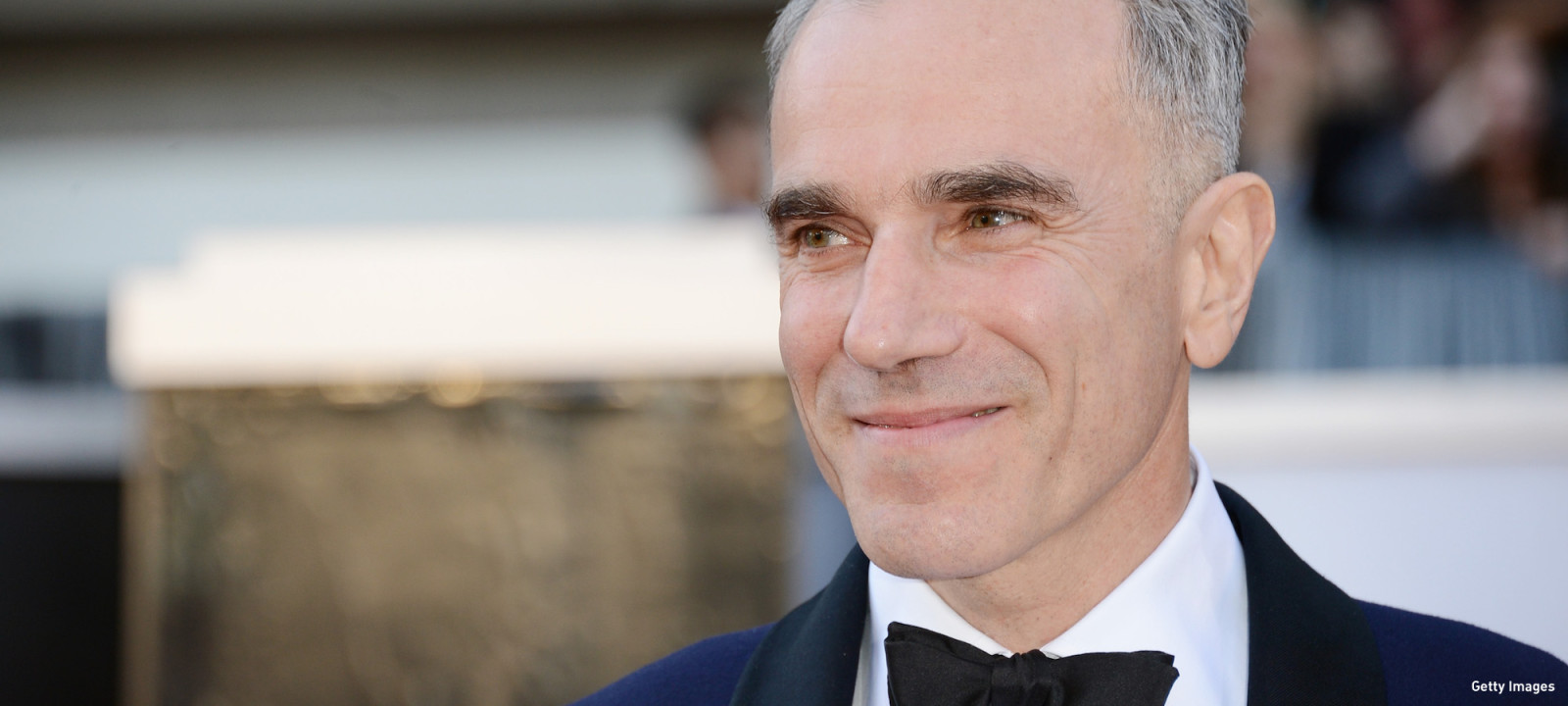 Daniel Day-Lewis has earned three Academy Awards for Best Actor. The first was in 1990, based on his portrayal of author Christy Brown in the biopic My Left Foot. While some of the material is fictionalized, the story revolves around Brown, who was born with cerebral palsy and could only control his left foot. He learned to communicate with others by writing on a chalkboard with his able foot and went on to become an accomplished artist and writer. In 2008, Day-Lewis left the Academy Awards with another Oscar for his role as Daniel Plainview, a turn-of-the-century prospector in search of oil, in the drama There Will Be Blood. His third Oscar was for his portrayal of President Abraham Lincoln in the 2012 film, simply called Lincoln. 

It's been five years since Day-Lewis' last on-screen performance — the aforementioned biopic, Lincoln. Don't get us wrong, this hiatus is in no way due to a lack of offers. He's just a little bit… selective. Anyway, now he's back. Day-Lewis was recently spotted on-set in Whitby, England, for his next film, reuniting with There Will Be Blood director Paul Thomas Anderson. The movie is yet to get an official title, and is only referred to as Untitled Paul Thomas Anderson Project. But, there is a short synopsis: "Set in the fashion world of 1950s London, a dressmaker is commissioned to design for members of high society and the royal family." While there's little known about the project, we are very much looking forward to it. Based on his filmography, he seems to star in a mega hit about every five years — The Boxer (1997), Gangs of New York (2002), There Will be Blood (2007), Lincoln (2012). We're no math major, but, it's been five years…
5. Alicia Vikander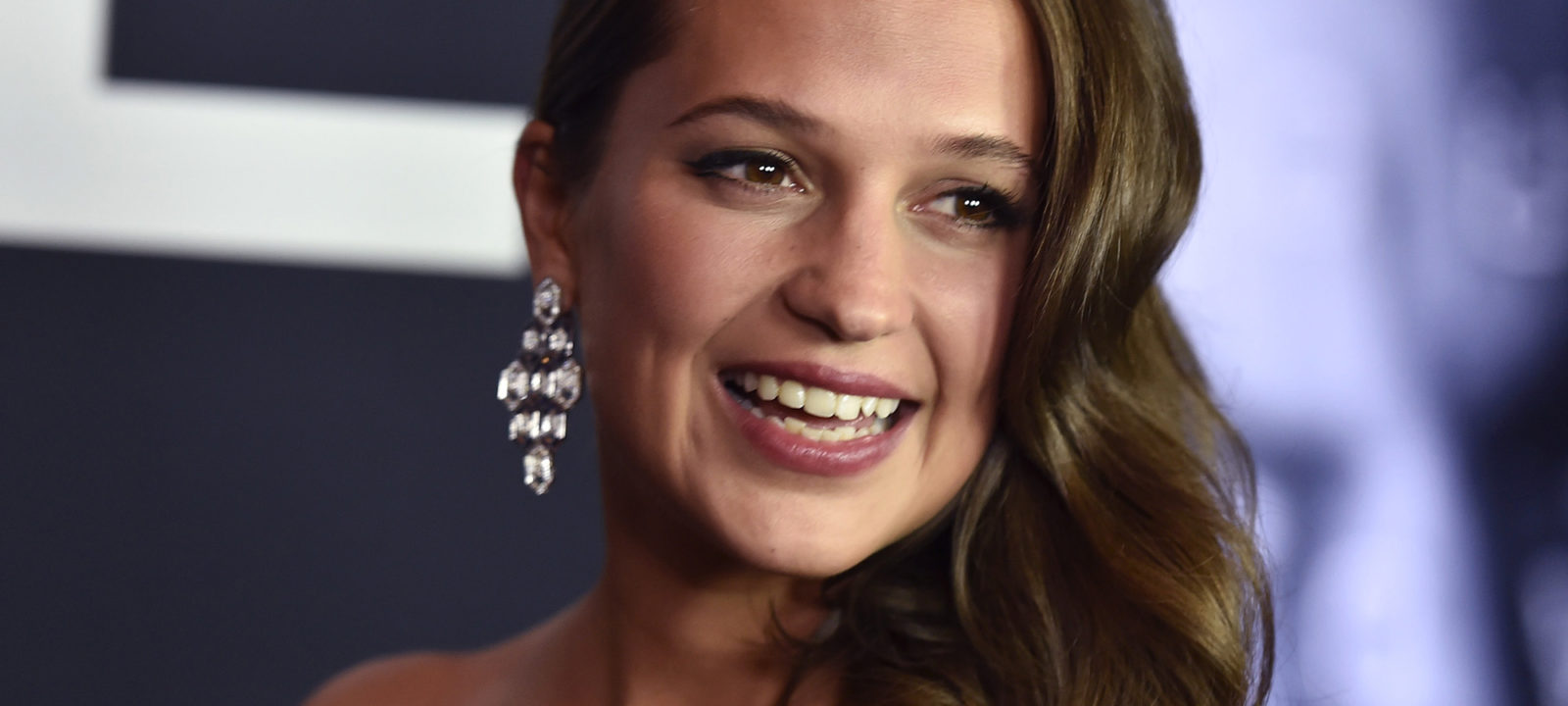 Alicia Vikander stole the show in 2016, winning the Best Supporting Actress award for her role as artist Gerda Wegener in the biopic (are you seeing a trend here with non-fiction titles being winners?) The Danish Girl, opposite Eddie Redmayne, who was also nominated for Best Actor. The two portray a Danish married couple, Gerda and Einar Wegener, in the 1920s. Gerda's husband Einar discloses his desire to transition into a woman, and undergoes reassignment surgery. The two continue in a committed, loving relationship during the process.
Not a lot of time has passed since her win, but the actress has been quite busy. She was just seen in the tear-jerker The Light Between Oceans, based on M.L Stedman's 2012 novel by the same name. She and real-life partner Michael Fassbender portray a married couple living on an isolated island in early 20th century Australia. Their life as they know it changes when a baby washes up in a small boat. Her latest film, Tulip Fever, is set to be released this week (February 24). Also based on a novel, written by Deborah Moggach in 1999, the story follows a 17th century artist in Amsterdam who is hired to paint the portrait of a young married woman (Vikander) and falls in love with her. We can also look for her in 2017's Submergence, opposite James McAvoy. The two characters enjoy a brief fling, with the film flashing back to a year earlier when they met. But in real-time, they both are tied up in extreme situations… In 2018, she will be stepping into an action role as Lara Croft in the Tomb Raider reboot, joined by Dominic West.
6. Emma Thompson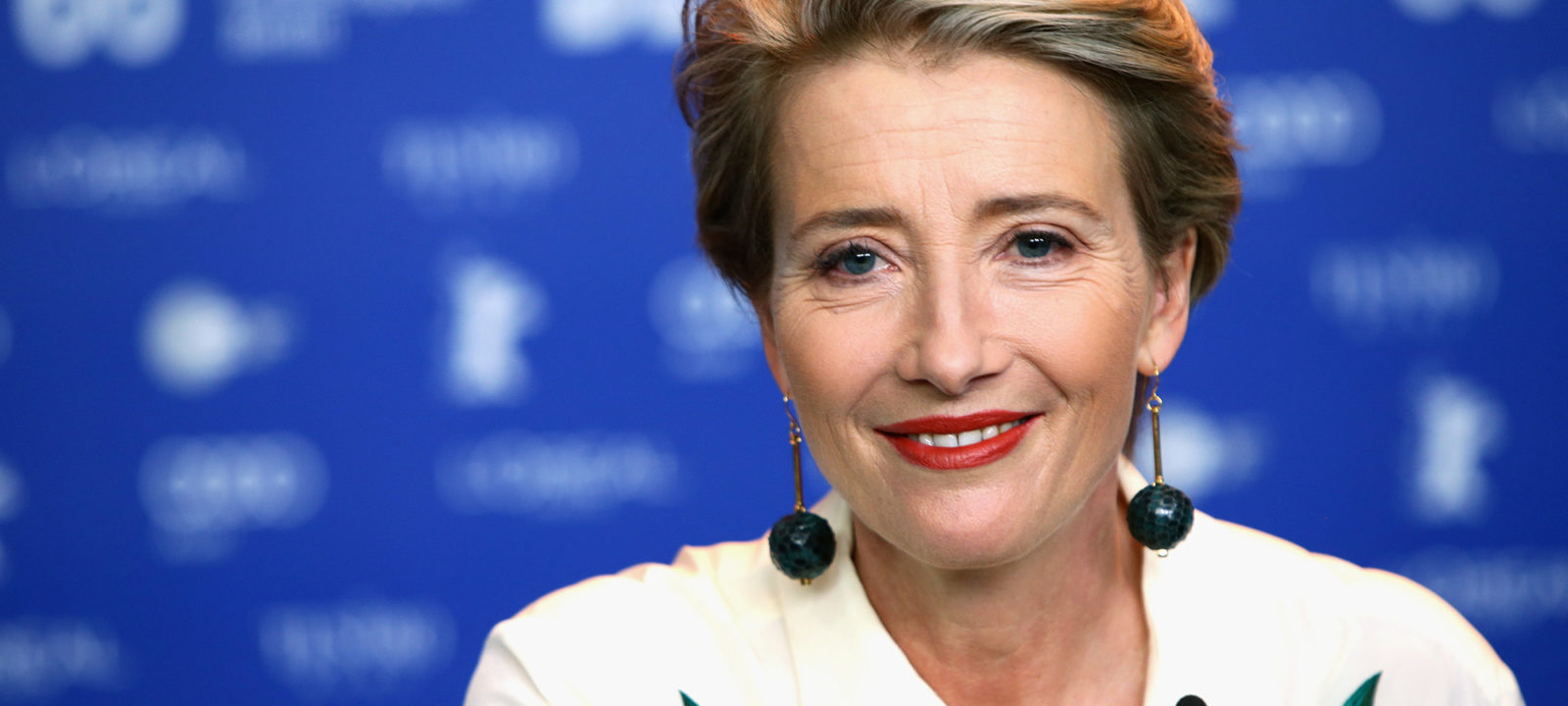 Emma Thompson has won two Oscars, in both acting and writing categories. In 1993, she won the Best Actress award for her role as Margaret Schlegel in the film adaptation of E.M. Forster's 1910 novel, Howards End. The classic story revolves three families in Edwardian England — the Wilcoxes, the Schlegels, and the Basts — who represent different socio-economic classes in England at the time. In 1996, Thompson won the Best Writing Adapted Screenplay award for her adaptation of Jane Austen's Sense and Sensibility.
We just saw Thompson in the 2016 release of Bridget Jones's Baby as Bridget's outspoken obstetrician, delivering zingers like, "It's like the final of The X Factor! 'Dial 01 if you want it to be Mark and 02 if you want it to be Jack," when weighing the chances of who the father of Bridget's baby might be. Thompson also took on writing duties, being asked to work on a redraft of the screenplay… Who knows, maybe she wrote her own lines, too? Meanwhile, she's already completed filming on the much-anticipated live-action version of Beauty and the Beast (March 17), providing the voice for Mrs. Potts. She's also set to star in the family comedy Yeh Din Ka Kissa, opposite Adam Sandler, Ben Stiller and Dustin Hoffman. The film is based in NYC and revolves around an estranged family who reunite for a celebration.
7. Colin Firth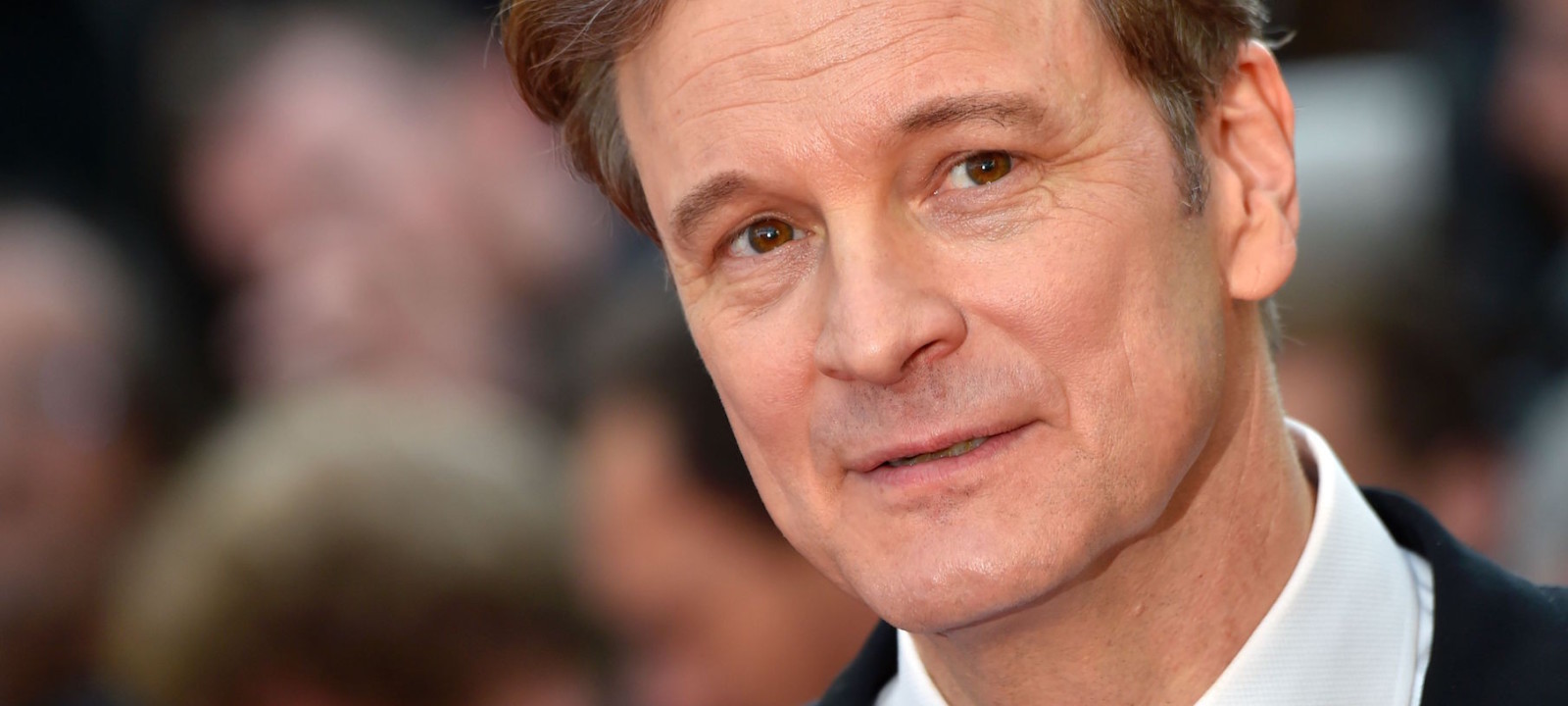 Colin Firth won the Best Actor award for his portrayal of King George VI in the 2010 film The King's Speech. Tom Hopper's film maps out what the unexpected king went through to make his ascension to the throne. He struggled with a debilitating stutter, but with the aid of a speech therapist (Geoffrey Rush) and his wife, Queen Elizabeth (Helena Bonham Carter), he was able to become the leader he was meant to be.
Firth made the return to the Bridget Jones series as the unforgettable Mark Darcy in 2016's Bridget Jones's Baby. We can also look for him in the sequel to the action hit Kingsman: The Secret Service later this year, entitled Kingsman: The Golden Circle (October 6). As well as this, he's completed filming on the Oscar Wilde biopic, The Happy Prince, where he stars as fellow English author, Reggie Turner. The film, waiting on a release date, also stars Emily Watson, Colin Morgan, Rupert Everett, Miranda Richardson and Tom Wilkinson. He's currently filming Mary Poppins Returns, opposite Emily Blunt. He's set to take on the role of William Weatherall Wilkins… try saying that three times at speed!
8. Dame Helen Mirren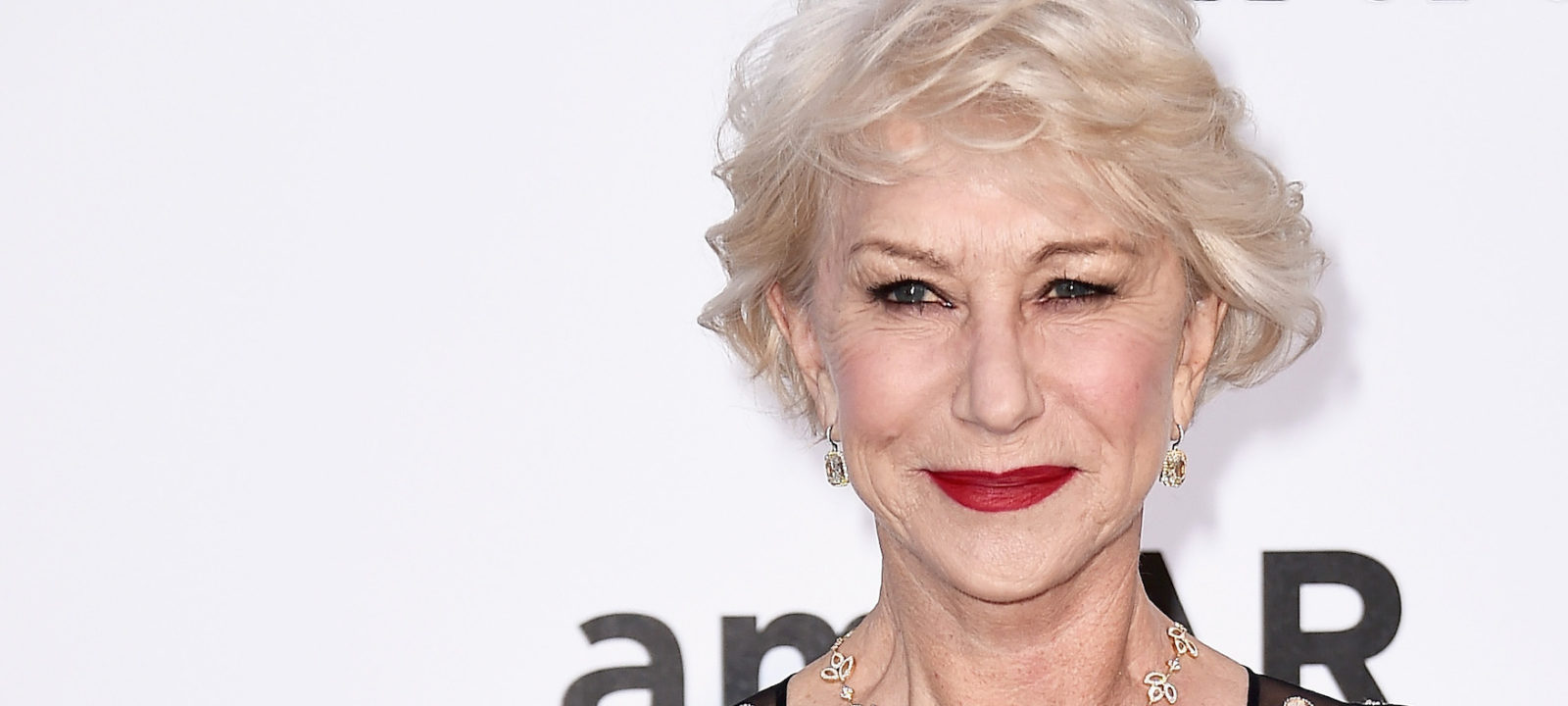 Helen Mirren won the Best Actress award for her portrayal of Queen Elizabeth II in the 2006 film The Queen. The story revolves around the events following Princess Diana's death in 1997.
Just recently we saw Mirren in the heart-tugging story Collateral Beauty, opposite Will Smith. Smith plays a man struggling with the loss of his child and reaches out to the universe for help. He sends letters to death, love, and time… and they show up in human form, with Mirren taking on the role of Death. She's since signed on to star in the haunting thriller Winchester (as in the rifle), playing firearm heiress Sarah Winchester. We can also look for her in 2017's The Leisure Seeker, also starring Donald Sutherland. She takes on the role of a woman diagnosed with cancer, who chooses to stop treatment. Mirren had expressed interest in starring in one of the Fast and Furious installments, and her wish has come true: she's set to play a baddie in the upcoming The Fate of the Furious (April 14). She's currently filming The Nutcracker and the Four Realms as Mother Ginger. Nobody said this lady is in danger of being typecast!
9. Lupita Nyong'o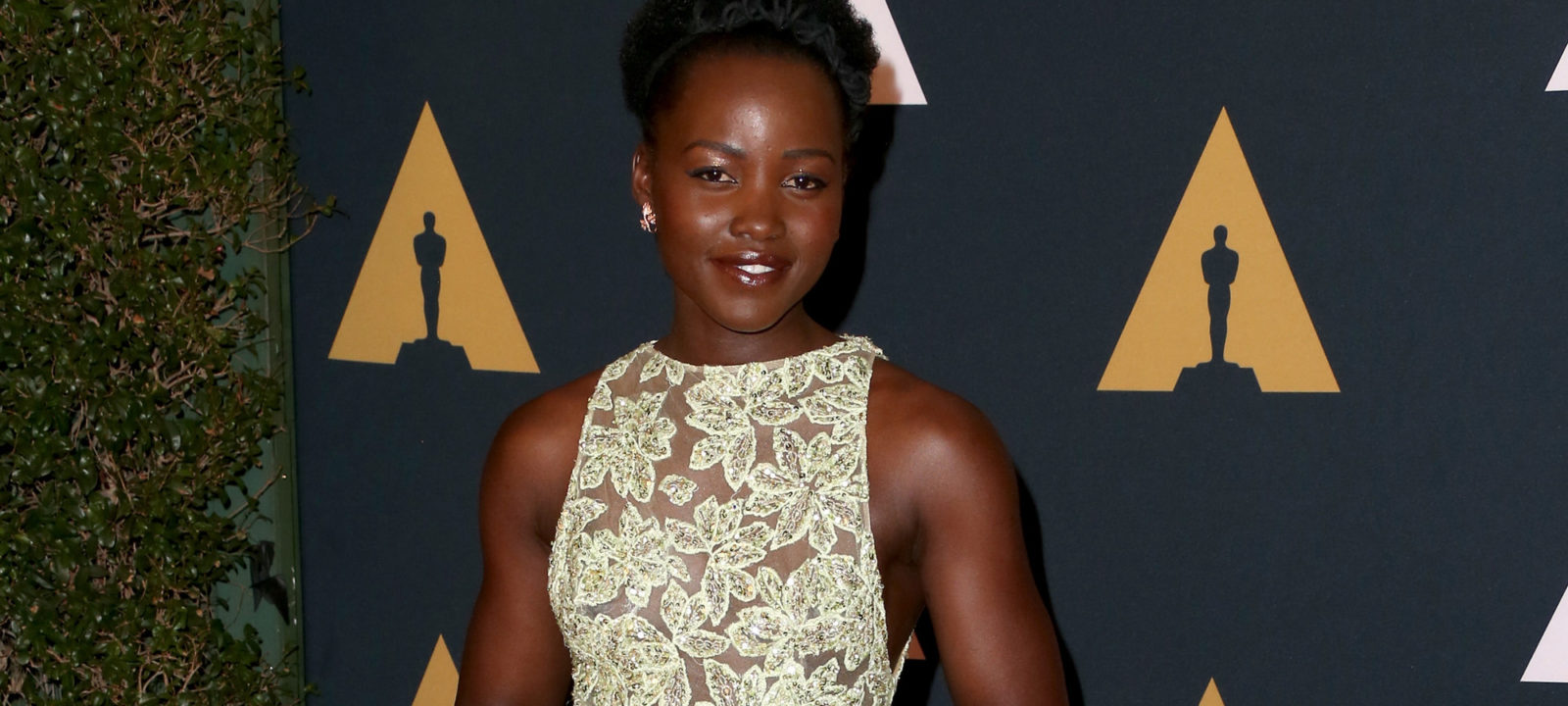 Early on in her career, Lupita Nyong'o won the Best Supporting Actress award for her role in 2013's 12 Years a Slave. She took on the role of Patsey, a young slave, in the film adaptation of Solomon Northup's 1853 novel by the same name. While Patsey didn't have a lot of options, she remained strong-willed.
We saw Nyong'o in 2015's much-anticipated Star Wars: The Force Awakens as Maz Kanata. She's set to reprise her role in 2017's Star Wars: The Last Jedi. She's also signed on for this year's Jungle Book (April 15), providing the voice for Raksha. She's now filming the superhero film Black Panther. We can look for her as Nakia in 2018.
10. Mark Rylance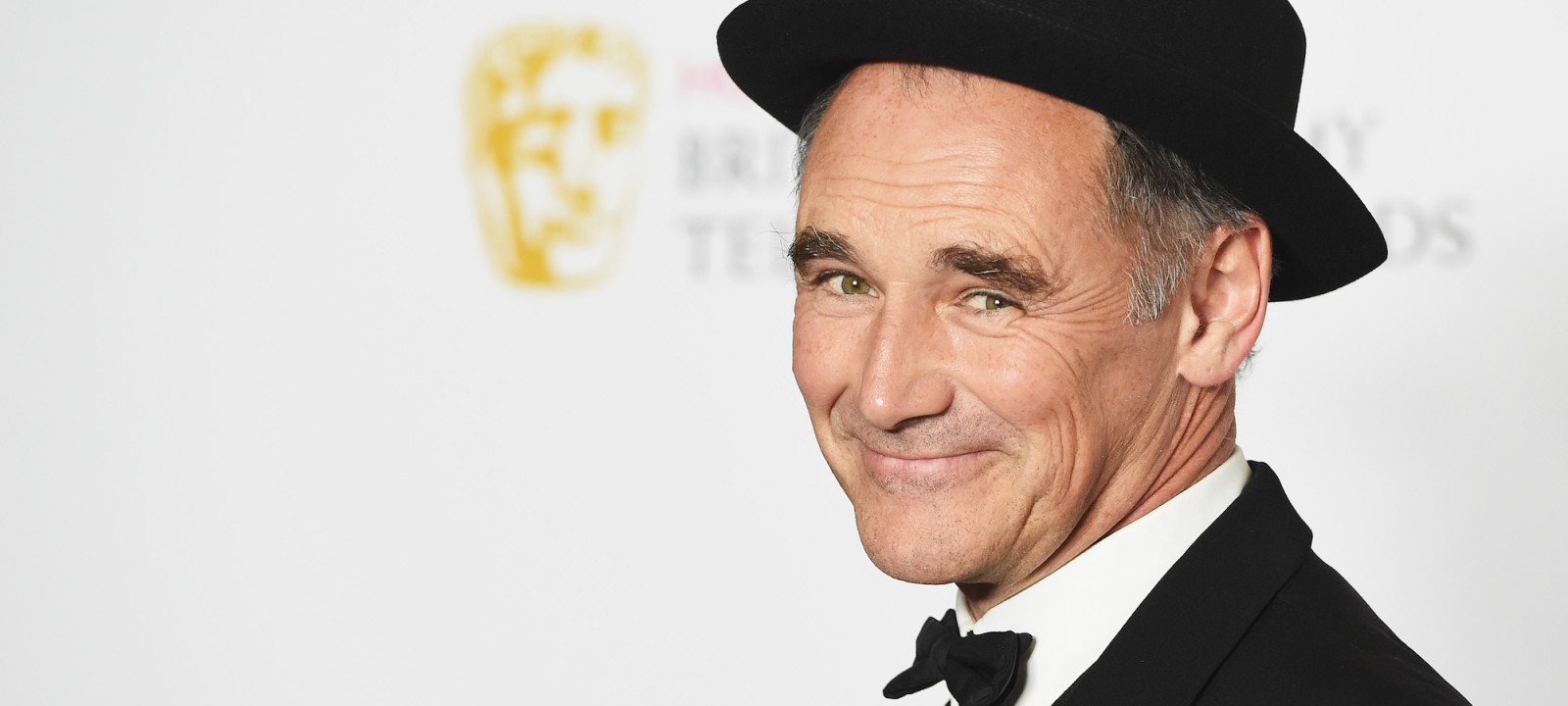 Last year Mark Rylance took home the Oscar for Best Supporting Actor based on his role in Bridge of Spies. Steven Spielberg's Cold War film revolves around a Russian spy (Rylance) operating in the U.S. Here's Rylance talking to Anglophenia's Tom Brook about teaming up with Spielberg.
Rylance must have enjoyed working with Spielberg, which we would expect, because he teamed up with the director again for the adaptation of Roald Dahl's The BFG. Rylance provided the voice for the Big Friendly Giant. He's set to star in The Kidnapping of Edgardo Mortara — and guess who the director is… that's right, Spielberg. These two really get along. The historical drama, set in Bologna, Italy, in 1858, tells the story of a young boy, born Jewish, who is kidnapped and raised Catholic. He's completed filming on Christopher Nolan's wartime film Dunkirk, set during World War II. The film is set to hit theaters on July 21, and will also star Tom Hardy and Cillian Murphy.
The 89th Academy Awards are happening this Sunday, February 26, at 8:30pm Eastern Time.
Who's on your watch-list for this year's Oscars? 
Read More
Filed Under: