Wolverine is pissed off and tired in his very own film Logan, and he's wearing it on his sleeve — or face in this case — in the new character poster.
To be dead honest, anyone photographed this close will not fair well, but either way, here it is courtesy of Hugh Jackman:
LOGAN 3.3.17 pic.twitter.com/hUQSetdNjI

— Hugh Jackman (@RealHughJackman) January 26, 2017
We're not the only ones across this, the Twittersphere is lighting up with reactions:
I love everything about this. Especially that rating. #Logan pic.twitter.com/3wBAVWxoLe

— Chris Stuckmann (@Chris_Stuckmann) January 26, 2017
Brand new poster for #Logan. How good does this movie look? pic.twitter.com/CwvevRd1V8

— GeekFeed.com (@GeekFeedDotCom) January 26, 2017
New logan poster! It's lit #Logan pic.twitter.com/wvXtFWN6Wr

— Geeks Of Color (@GeeksOfColor) January 26, 2017
If you need a reminder, here he is in the early days of X-Men: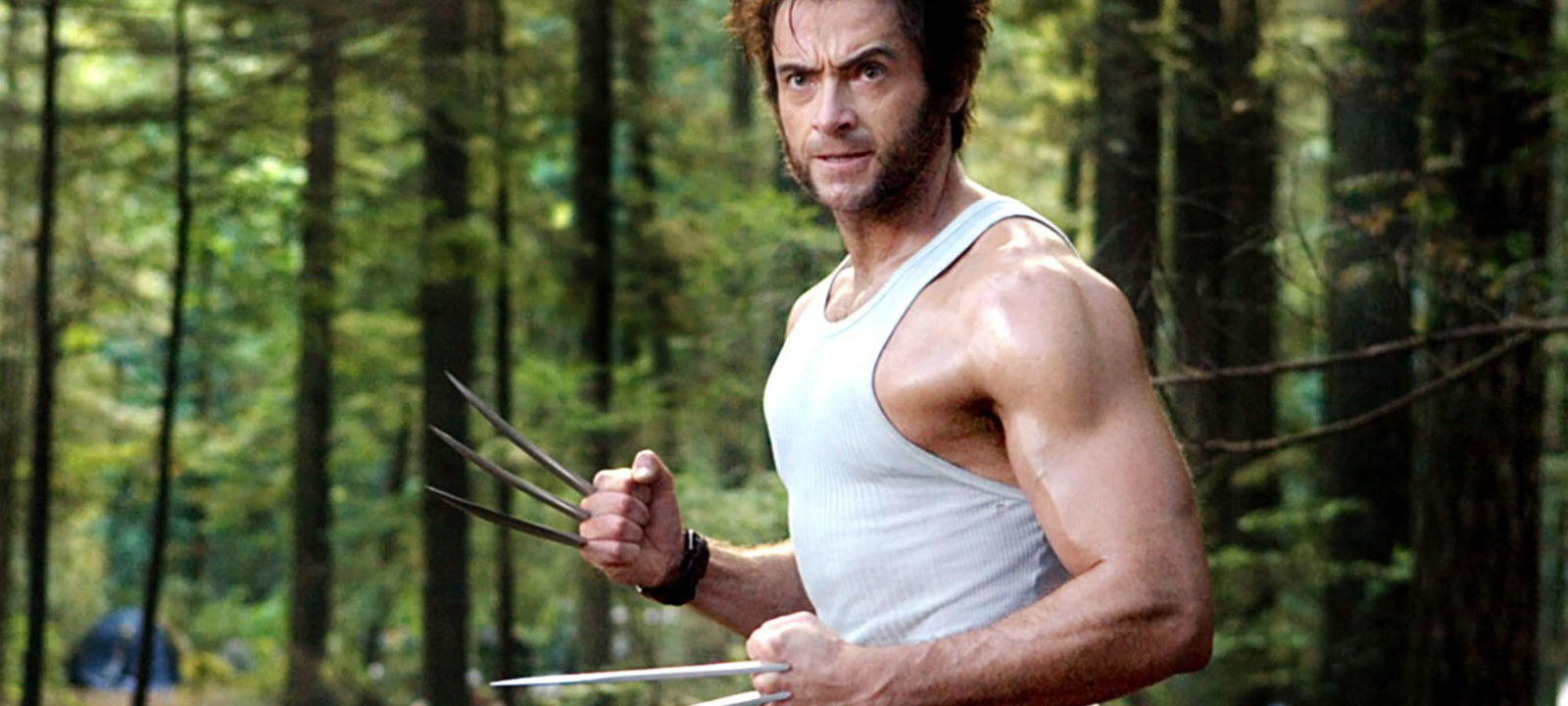 And, if you'd like to take a step back to soak in the actor himself, here he is soaking in the role of Old Man Logan:
The exact moment when I opened the link to the first draft of LOGAN. pic.twitter.com/E5samRE1em

— Hugh Jackman (@RealHughJackman) January 16, 2017
He is totally giving us side eye in the above, and we totally love it.
While some fans were a little alarmed when seeing Jackman in character in an Instagram post (which has since been removed) — not knowing he was in character — he does not seem to have been fazed at all about playing a more senior role.
The Marvel team is really cranking out updates about the Logan universe, and we've been following their lead, but… at the same time, this may be the last time we see Wolverine in all his furry glory. So, we'll take it in stride, like he does in this early snap from the film.
OK, now that we've got that covered, that Wolverine has aged beyond his years, the film will be coming out on March 3.
What do you think — are the updates too much … or is it "more, more more"?
Read More
Filed Under: