We were just talking about the Alien movies yesterday, and coincidentally or not so coincidentally, a first look photo for Ridley Scott's Alien: Covenant was recently released.
Alien: Covenant is the sequel to 2012's Prometheus, also directed by Scott, starring Michael Fassbender as a synthetic crew member on the USCSS Prometheus ship. The 2012 film is the prequel to Scott's 1979 Alien.
Follow that? It's a roundabout way of saying that they're all tied together.
The next chapter in the Prometheus story follows a colony ship Covenant, exploring the galaxy. They find what's to believed an "uncharted paradise," whose only inhabitant is David (Fassbender).
Unfortunately, this time around we don't get to see how Fassbender's character has fared since last seeing him, but we do get a peek at the Covenant crew patch: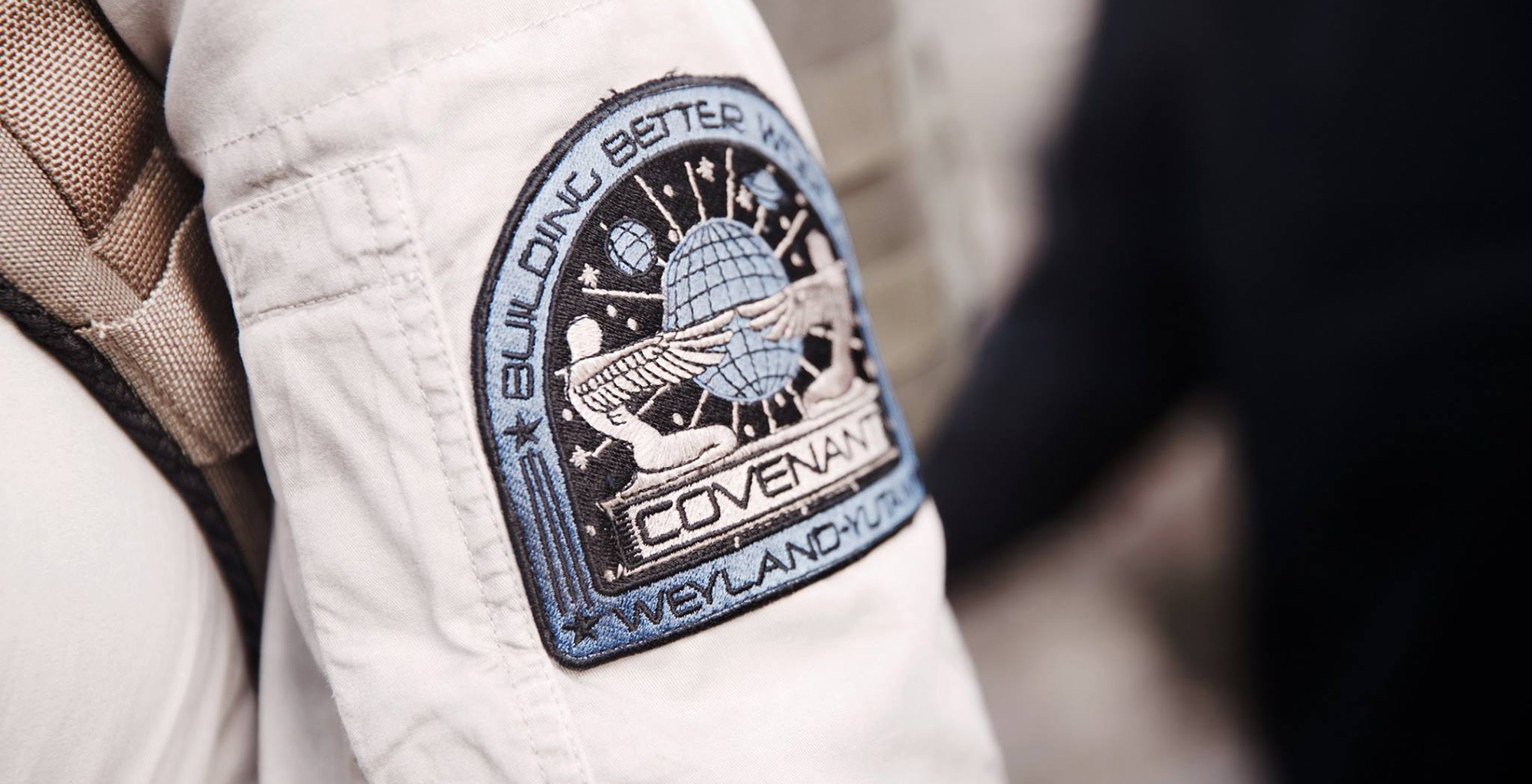 Sure, it's a little bit of a tease, but the takeaway is: filming has begun. And this is just a guesstimate, but that uniform may not be as clean and pressed by the end of the film, based on what we've seen in the movies leading up to Alien: Covenant.
If you've seen Prometheus, but it's a been a minute, here's a look at the trailer as a refresher:
Alien: Covenant is set to hit U.S. theaters on August 4, 2017, also starring Danny McBride (Eastbound and Down), Jussie Smollett (Empire), and Billy Crudup (Watchmen).
Do you think David's been lonely this whole time?
Read More
Filed Under: