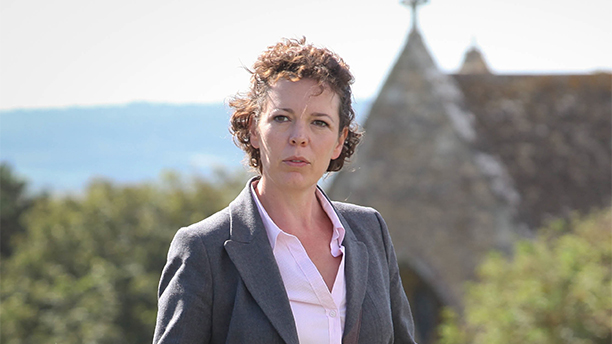 British actress Olivia Colman, who was at the International Emmy Awards in New York on Monday night, nominated for her role as Detective Sergeant Ellie Miller in the TV series Broadchurch, admits she gets quite anxious before awards events.
Colman finds award shows "nerve-racking," and "quite scary." She even goes so far to say, "I get ready as slowly as possible in the hope they might be cancelled."
Although she won a BAFTA for her role in Broadchurch earlier this year, she didn't triumph at the New York International Emmy ceremony where the best actress prize went to Bianca Krijgsman from the Netherlands.
Even so, Colman considers herself very fortunate given the other awards and general good fortune that's come her way through a variety of acting jobs.
"I feel really lucky, I really hope it keeps going," she says in the below clip:
Are you looking forward to season two of Broadchurch?
See More: 
'Broadchurch': The Evolution of Olivia Colman
It's Official: Olivia Colman Will Be Returning to 'Broadchurch'
Read More
Filed Under: