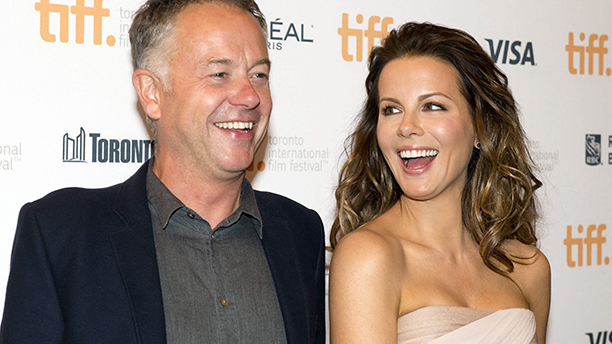 Kate Beckinsale maintains she's conflicted when it comes to knowing quite how high-profile murder cases should be covered.
In The Face of an Angel, based on the 2007 murder of British student Meredith Kercher in Italy, she plays a journalist. The film, launched in Toronto this week, critiques the kind of intense media coverage that erupted in that case which also involved Kercher's American housemate Amanda Knox.
"Obviously the level of salacious interest is kind of horrifying however not reporting it, not really digging around in it is irresponsible as well and people do have the right to a public opinion of something like this," says the actress.
But she's also concerned by the intrusiveness of the media in general not just the old fashioned press, but new social media.
Beckinsale says: "I've got a teenage daughter and I think being a teenager on social media and being a celebrity are pretty much the same experience where you can be bullied and commented on and deconstructed, and I just think it's so sad that teenagers in general are having to deal with stuff that grown up actors have a really hard time with themselves sometimes."
The Face of an Angel, directed by Michael Winterbottom, is a thought provoking film which looks not just at the antics of the media, but also explores the struggles of a filmmaker to find an honest narrative of a murder case as he reassess his own personal priorities. It's a film inspired by crime, which ends up touching on love. It doesn't totally work but it's nicely ambitious and well worth watching.
You can watch the entire interview with Beckinsale in the below video:
The film will be screened at the London Film Festival on October 18. It's yet to have a U.S. release date.
See More: 
Read More
Filed Under: