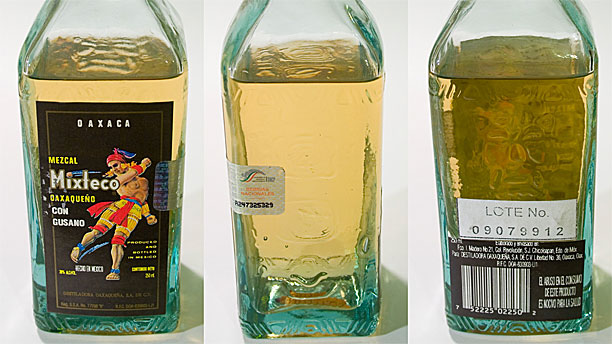 Having examined so many British traditions and customs in the run up to Easter and May Day, it's only fair to take a look at how Britain sees the customs of other countries, and absorbs their culture. So as it is Cinco de Mayo, here's a brief rundown of the Mexican exports that have gone down particularly well in drizzly old Britain:
Tequila
It should come as no surprise that the British have a soft spot for tequila. Spirits always go down well with the Brits, especially those that come with a certain element of ritual behavior, and tequila has a mythology to match that of the big three: whisky, vodka and gin.
There's even a pop song about it. "Tequila" by Yorkshire pop-rockers Terrorvision (courtesy of a remix by Mint Royal), which was a hit in 1999. Be warned, it's remarkably perky:
However, a combination of bad information and popular myth has encouraged some booze-hungry Brits to believe that the best tequila is the stuff with the worm in it. Not the matured sipping liquor, not the top notch Extra Añejo hooch; no the only proper tequila comes with a little mezcal pal floating in it. Which is a bit like saying you'll only drink English breakfast tea out of the circular teabags. What you gain in pretend-authority you lose in basic fact-checking.
Mariachi Bands
This may cause a few groans of dismay from Mexican readers, in the way that not every Scot greets the arrival of bagpipes with a patriotic bellow of approval, but mariachi bands are every bit as popular in the U.K. as they are in the rest of the English-speaking world. By which I mean deep and expert knowledge is probably not that common, but as long as there are guys with matching bolero jackets and sombreros, with a selection of guitarrón, guitarra de golpe, violin, vihuela, guitar and trumpet in tow, there's going to be a party. This advert for Doritos sums up the situation rather well:
The Mexican Wave
You know that standing-up, sitting-down tsunami thing that happens whenever people are arranged into auditorium seating get a bit bored? There appear to be two names for it. In America, where it was invented, it's just called the Wave, because that is what it looks like. To the rest of the English-speaking world, it's called the Mexican Wave, because the first time it was really taken notice of on global television was at the 1986 FIFA World Cup in Mexico.
The Paintings of Frida Kahlo
You and I both know we would replace any of the items on this list with Mexican food and it would be a truer representation of the enthusiasm people have towards Mexican culture, but 'surprising' is the adjective we have chosen, and people liking enchiladas is hardly a shock. Frida Kahlo, on the other hand, well she's terrific, isn't she? A stern surrealist specializing in pain-drenched self portraits while maintaining a stoic scowl throughout? That's something like the English stiff upper lip as relayed through the mind of Lewis Carroll. How much more British can you get?
See more:
Five British Easter Traditions That Will Surprise Americans
Five Phrases, Five Tiny Differences
10 British Words for Illness
Five Common Things That Are Branded Slightly Differently In Britain
Read More
Filed Under: