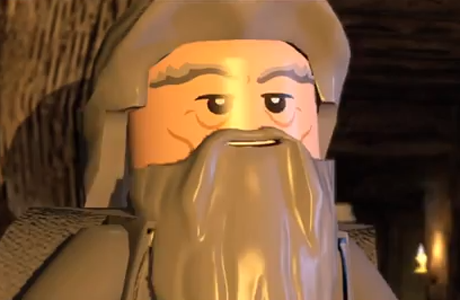 Warner Bros. has released a trailer for its video game LEGO The Hobbit. 
Even if you aren't a gamer, the trailer is pretty impressive with LEGO figures taking on the distinctive characteristics of the roles featured in The Hobbit films including but not limited to Bilbo Baggins, Gandalf, the Dwarves of Erebor: Thorin, Fíli, Kíli, Óin, Glóin, Dwalin, Balin, Bifur, Bofur, Bombur, Dori, Nori and Ori.
Players will take on the role of one of the characters, with each possessing a "unique and hilarious ability." There are over 90 playable characters. The adventures will take players through 16 different levels, exploring locations from the film like the Shire, Lake-town, Dale, Erebor and Bag-End. The game covers material from the first two films with additional content to follow.
The LEGO figures not only look like the characters but sound like them. If you weren't a gamer before today, you might become one, this looks really fun and real.
You can watch the trailer below:
LEGO The Hobbit hits theaters, err, Wii U systems that is, on April 22.
Are you going to join the adventure? 
See More:
Epic 400,000 Lego Brick Hogwarts Model
'Sherlock' Fans! Watch 'The Reichenbach Fall' In Lego
Look! It's 'Downton Abbey' the Lego Version
Read More
Filed Under: