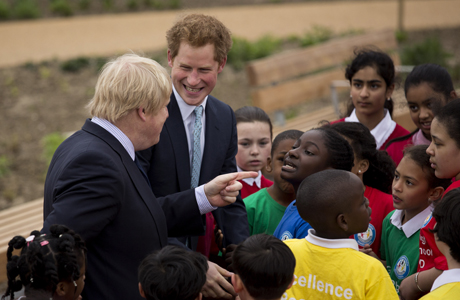 Prince Harry and Mayor Boris Johnson swung by the Queen Elizabeth Olympic Park, which is set to officially reopen tomorrow, April 5, reports BBC News.
The park has been closed for 18 months since the end of the London 2012 Olympic Games. During that time renovations have been made including the addition of the Tumbling Bay Playground where the two men were swarmed by children visiting from Gainsborough Primary School.
Prince Harry commented on the changes saying, "I think it was fantastic the way it was, but the amount of money spent on the creativity has brought it to life. I think members of the public will get a chance to come through here; the kids absolutely adore it."
Mayor Johnson said a few words to kick off the weekend in the video below:
In addition to the play space, there's plenty of activities for adults:
Here are some fun snaps of Prince Harry and Johnson playing around: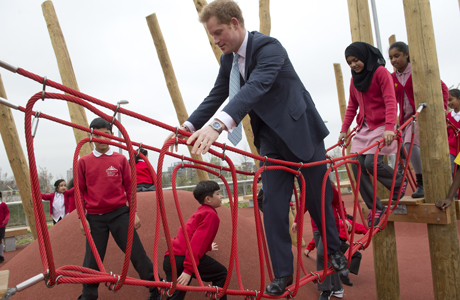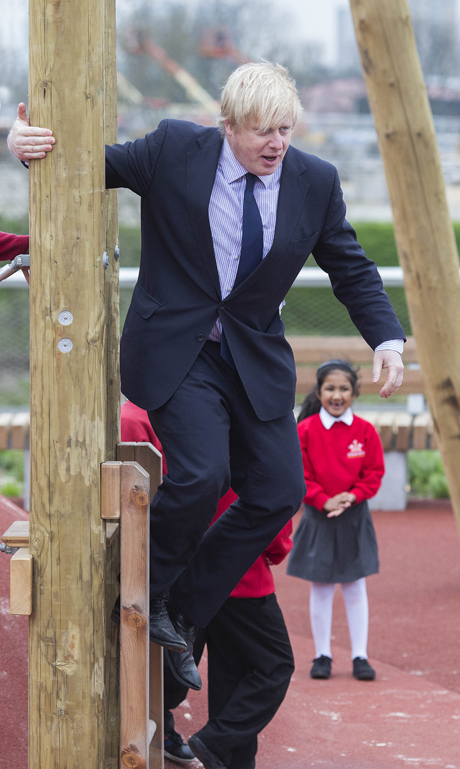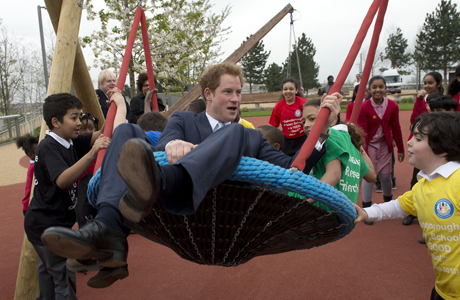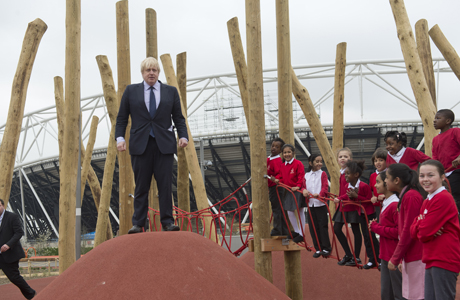 What do you think of the additions to the park?
See More:
Watch: London Mayor Boris Johnson Stuck On A Zip Wire
'I Wanna Marry Harry' Reality Show Dupes 12 American Women
Snapshot: 17 Photos of British Royals as Babies
Read More
Filed Under: