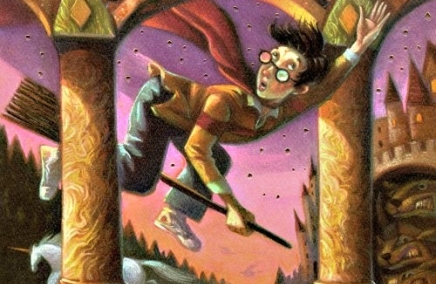 In not entirely surprising news today, J.K. Rowling's Harry Potter has been voted by British readers as the nation's favorite children's book, in a poll held recently by the organization Booktrust.
More specifically, it was the first book, Harry Potter and the Sorcerer's Stone – known as Philosopher's Stone in the U.K. – that took the honors. Around 24,000 readers were polled by Booktrust, and asked to choose their favorites from a list of a hundred books considered the best to read before the age of 14. Rowling's book, first published back in 1997, attracted over 2,000 votes – romping to a landslide victory not only in the individual 9-11 category, but in the poll overall.
The other three spots in the top four overall were taken by the winners in the respective age categories – with Roald Dahl's The BFG taking the honors in the 6-8 group, to place third overall. It was far from a lock-out for British authors, however – Suzanne Collins took second place with the first book in The Hunger Games trilogy (the favorite in the 12-14 group), and the pre-school 0-5 category was topped by Eric Carle's classic The Very Hungry Caterpillar, placing it fourth overall. What the high rankings of two books whose titles relate to hunger says about the psychology of British readers, however, we wouldn't care to speculate…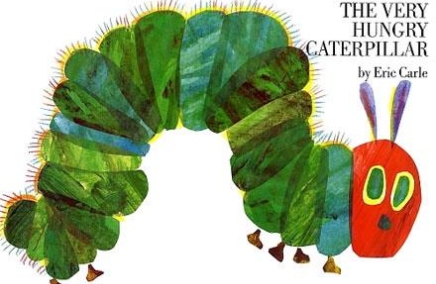 While the top end of the list was dominated by modern classics, the remainder of the top ten had a more traditional feel – including A.A Milne's Winnie the Pooh, The Cat in the Hat by Dr Seuss, and the first-published of C.S. Lewis' Narnia books, The Lion, The Witch and the Wardrobe. Perhaps surprisingly, as well, J.R.R. Tolkien's The Fellowship of the Ring made the top ten, rather than the usually-aimed-at-younger-readers The Hobbit.
On the Potter success, Claire Shanahan of Booktrust said: "As the biggest ever grossing literary franchise, kids and adults alike clearly can't get enough of Harry Potter. It's a worldwide phenomena – it has captured the imaginations of a generation of readers. Even when up against heavyweights such as Dahl and Tolkien, Rowling 's creation remains the nation's firm favorite.
"We're thrilled that the public have voted in their thousands. Lists such as this are a great way of celebrating the outstanding quality of past and present authors and illustrators. Plus Christmas and the New Year is a fantastic time to get our children excited about books!"
What are your favorite children's books?
See more:
C.S. Lewis Has Been Added to the Poets' Corner
J.K. Rowling And The Narwhal Tusk Of Historical Identification
Hobbit Lingo to Throw Into Everyday Conversation
Read More
Filed Under: