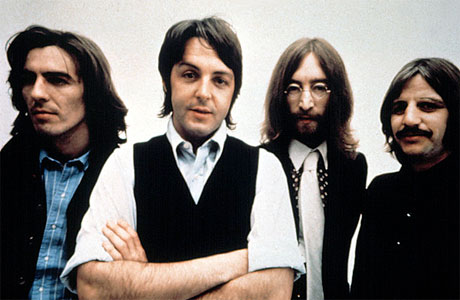 When it comes to the stuff left behind by the Beatles, it's fair to say the madness of collectors has overtaken whatever joy can be gleaned from the items themselves. Why else would the conversation around such items be restricted to their rarity, their value, and the exclusivity of access to them? Why else would books that seek to compile personal correspondence between the Fab Four, in happy times and otherwise, be so quickly consigned to the bargain bins, while the original items, at private auctions, would go for thousands?
And this is a situation that will only get worse as the years go by and there are fewer Beatles left to corroborate these fragments, or generate new ones.
So, it's heartening to hear the tale of Hunter Davies, the band's biographer, and one of the first to gather together personal items left behind by the boys as they went about their working lives. His collection of hand-written lyrics from the floor of Abbey Road, and various other notes and letters – early drafts of "In My Life" that reference Strawberry Fields,  a drunken letter from John Lennon to Stuart Sutcliffe – has recently been valued at £1m ($1.5m), but is he willing to auction it all off, into the hands of obsessives with deep pockets? He is not.
He told the Guardian: "In the 1960s, these were of interest to me, the final versions of songs I'd seen the genesis of in the Beatles' homes, but they had absolutely no value. Now I could have sold them for a fortune, obviously – but then they'd just have gone into some American billionaire's bunker and never been seen again. I wanted them out where people can see and enjoy them."
So he has donated his entire collection to the British Library. Not that he is without moments of chagrin over the money he could have earned:
"In the 1970s our house was burgled, and they got all my signed Beatles albums. At the time I put them down for insurance at £2 each. Recently a friend of mine sold an autographed copy of Sgt Pepper for £57,000, and one lyrics sheet went for nearly £1m.
"The further we get from the Beatles, the bigger they get."
And the fascinating thing is that, in a bid by the Arts Council to encourage more donations of this sort, Hunter can offset the value of his collection (up to £300,000) against income tax for the next three years. So while his donation is generous of spirit, it's not without its perks.
Or to put it another way, they never give him their money, and he only gives them his funny papers.
Read More
Filed Under: