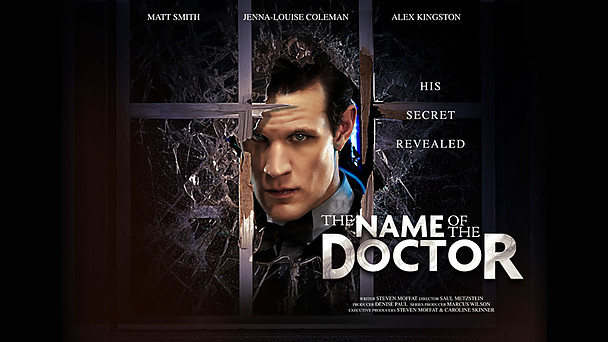 In this past Saturday's episode penned by Neil Gaiman, the Cybermen returned and were blown to bits, their technology seemingly obliterated while at the same time — and rather thrillingly — not quite atomized. Also, Clara got a proposal and the Doctor played chess against himself and won. AND it's cleared the way for Saturday's season finale.
Here's our recap of everything that happened in "Nightmare In Silver"
And here's the behind-the-scenes report:
SFX put together a pictorial history of all things Cyber, which compliments our own history of the robotic swine (from 2011) rather well.
And here's the trailer for this Saturday's finale:
Here's what else is going on in space and time this week (now with added Vine!):
• Did you see the Doctor Who tribute at the BAFTA TV awards?
• In response to all of those Ryan Gosling Vines over the weekend, David Tennant wants to eat my cereal:
But Christopher Eccleston doesn't:
• Wondered who designed those fabulous Doctor Who movie posters this past season? Meet the guy behind them.
• Ever fancied having a go at writing the next massive British drama blockbuster TV series? Well, we've pulled together a few common threads across everything from Doctor Who to Downton Abbey, to give you a few pointers.
• MATT SMITH HAS SHAVED HIS HAIR OFF (for a part in a film).
• Wanna see an amazing Cyberman/Iron Man mashup?
• Radio Times has spotted that David Tennant likes to differentiate between his onscreen roles by dying his hair. Many, many colors.
• Cooking has never been quite this adventurous, thanks to sneakyzebra:
• Sunday was, of course, Mother's Day. Here's our tribute to the greatest mums in Doctor Who history. One of which stretches the definition of 'mum' way beyond breaking point.
• Tablet is claiming the Doctor as "the greatest Jewish character in the history of television."
TTFN!
Read More
Filed Under: