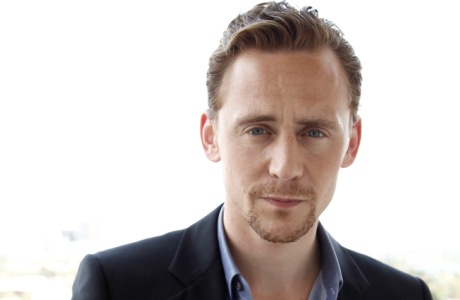 More than 25,000 people cast their votes for the Total Film magazine's annual "Sexiest Actor" poll which landed Anglo Fan Favorite 2012 Tom Hiddleston (Thor) at number one. Robert Pattinson, who won last year, came in at number two.
Total Film got a chance to interview Hiddleston and get his reaction to the win. First things first, Hiddleston asked the magazine, "I suppose my question is: Are you sure? If you are sure, then I am very flattered."
It's nice to know you can always count on English self deprecation. Yep, Tom, you are the winner!
With that settled he goes on to explain his surprise saying, "One of the great flaws we all share is that we think everyone else is cool," said Hiddleston when learning about his win. "Everyone else is sexier, everyone else has all the answers. That was me too."
Total Film suggested his playing sexy characters may up his sex appeal. Hiddleston defers credit to the hair and make-up department who does him up for the character Loki in Thor saying, "I just play the character: his intellect; his lone wolf independence; his mischief. Mischief is danger, I suppose; mischief is edge."
Whatever it is, he's got it.
Total Film editor Jane Crowther said: "The thousands of readers who voted clearly show that the concept of sexy doesn't fit a stereotype – though it's very good news for British men judging by the number of British gents making the top ten."
Top Ten Sexiest Actors:
1. Tom Hiddleston
2. Robert Pattinson
3. Ryan Gosling
4. Benedict Cumberbatch
5. Richard Armitage
6. Tom Hardy
7. Alan Rickman
8. Michael Fassbender
9. Robert Downey Jr
10. Chris Hemsworth
Top Ten Sexiest Actresses:
1. Jennifer Lawrence
2. Scarlett Johansson
3. Kristen Stewart
4. Emma Stone
5. Mila Kunis
6. Emma Watson
7. Anne Hathaway
8. Zooey Deschanel
9. Natalie Portman
10. Charlize Theron
Who tops your list?
Read More
Filed Under: