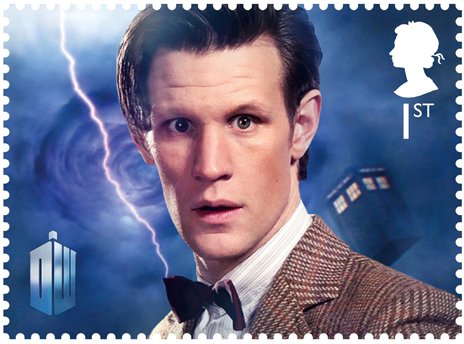 So, it's 2013: the year it all happens, the year in which, for Britain at least, Steven Moffat has promised that Doctor Who will "take over television" when the show's 50th anniversary rolls around in November. And there have been some fairly huge changes to the show in the past week alone.
We've seen the new TARDIS layout…
…we've seen a new look for the Doctor (although we don't know how permanent it will be, and he's clearly still got a thing for bow ties), the commemorative Doctor Who stamps have been revealed by the Royal Mail, and the titles and theme music have once again been buffed up and tailored to fit the times:
And it's not as if 2012 was short on Whovian thrills, what with the Doctor Who Convention, Amy and Rory's last appearance, those dinosaurs on that spaceship and whatnot.
Here's just a brief gatheration of the things that have been going on in time and space for the past week, since The Snowmen appeared.
First, the behind-the-scenes report, showing how they made this year's Christmas special:
And here's our little recap of the story, with some of the hidden references highlighted.
Within seconds of the episode finishing, it was announced that the costumes and props from The Snowmen would be appearing at the Doctor Who Experience in Cardiff, including the Doctor's Victorian get-up, Doctor Simeon's costume, the Great Intelligence snow globe, Madam Vastra's costume and Miss Montague's costume. Look!
Speaking of costumes, we just HAD to put these pics in, as large as we possibly could. They need no explanation, although this clip will definitely help:
Take it away, Mr Smith…
And you can enlarge either one with a click:
The Guardian put together this Dataviz thing showing every single Doctor Who monster since 1963. It's also available as a downloadable spreadsheet, for further data analysis:

And before we even get to the startling events that are on their way in November, there's still the (relatively) trifling matter of the rest of Season 7, a season in which THIS will all happen:
How will we all cope? Who knows…
TTFN!
Read More
Filed Under: