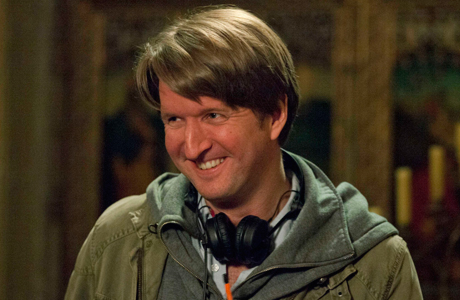 Tom Hooper — the British director of the eagerly awaited Les Misérables — sees his new movie adaptation of the celebrated stage musical in very passionate terms.
"Les Misérables is the great anthem of the dispossessed," he says. "It's the great cry from the heart of those who struggle."
He sees it as pertinent to the today's world: "We're living in this extraordinary time of rising economic inequality and social inequity, and there's such anger out there."
But the Oscar-winning Hooper, who directed The King's Speech, doesn't expect everyone who sees Les Misérables, which stars Hugh Jackman, Anne Hathaway and Russell Crowe, to engage with the movie's social and political aspects.
He explains: "I think there's a very strong theme about what it's like to be a parent, what it's like to be a father, what it's like to have love for a child in your life and see them grow up and what it's like to let them go."
The film has strong performances from several British actors, notably Helena Bonham Carter, Sacha Baron Cohen, Eddie Redmayne and Samantha Barks. It's been generating strong buzz.
The movie's supporters were disappointed that Tom Hooper last week failed to secure a Golden Globe nomination. But he remains a strong candidate for inclusion in the Oscar Best Director category when the Academy Awards nominations are announced on January 10th.
Read More
Filed Under: