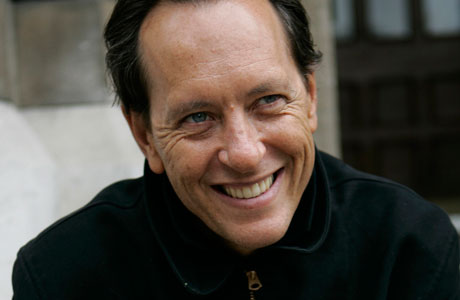 Some absences aren't noticeable until they are pointed out, and then they become howlingly obvious.
Richard E Grant, alongside Rupert Everett and Colin Firth, is the very acme of a certain sort of British actor. Someone born to play upper crust roles, men raised during the Victorian-Edwardian era to lead the Empire to greatness amid rousing fanfares, the creak of that upper lip stiffening, and the reassuring thwack of leather on willow.
He is, in short, a perfect fit with Downton Abbey. He even starred in Gosford Park, and if anyone can find a significant difference between those two Julian Fellowes-created worlds, you're a better observer of historical dramas than I.
And it's not as if his star is on the wane. After all, there's the Doctor Who Christmas special The Snowmen to look forward to, in which he plays a sour-faced Victorian in an imposing topper.
When asked by The Independent why he thinks he hasn't been invited to join Hugh and Dame Maggie at the Abbey yet, he said: "I have no idea. I know Julian, but I was never asked. I've never been up for it. Maybe next series."
Time to set up a protest group. You make the placards and I'll write the petition…
Read More
Filed Under: