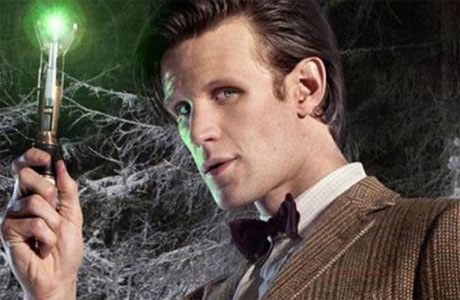 2012 was quite a momentous year with London hosting the Summer Olympics and Team GB achieving a record-breaking Gold medal win. The Queen broke a personal record celebrating the Diamond Jubilee marking her 60th anniversary as reigning monarch. It will be hard to top 2012 – really, it's not a competition – but there's a lot to look forward to in 2013!
1. Glastonbury Festival
With so much going on in 2012 the internationally recognized music festival took the year off as it would be difficult to secure the space and security needed. Well, it's back in 2013 and fortunately/unfortunately already sold out – fortunate for the event but unfortunate for those who will miss out.
2. Sherlock
The answer to the much anticipated cliffhanger of last season's Sherlock will finally be revealed. We last saw Sherlock Holmes (Benedict Cumberbatch) jump to his "death" in order to save three of his closest friends including Dr. Watson (Martin Freeman). But, somehow he survived the fall stumping viewers worldwide. Many theories have arisen as to what exactly happened – Did he have a cadaver on the ground in his place? Did he throw a dummy over the side? Did he land on a truck out of the sight of others? We will know soon!
3. The Hobbit 2
The Hobbit just hit theaters earlier this month so it feels premature talking about the sequel but, yep, it's on the way. And we're ready. The Hobbit conquered the U.S. box smashing two records with the biggest December/Friday opener in domestic history at $37.5 million; and then took $28.1 million on Saturday to claim the record of the largest December/weekend at the American ticket office. We're definitely looking forward to more Benedict Cumberbatch in The Hobbit 2 as the dragon Smaug.
4. Story
Speaking of storytelling, a book themed restaurant named Story will open at 201 Tooley St, London SE1 2UE (near the Tower Bridge) in February 2013. Tom Sellers, chef and owner, hosted a pop-up restaurant cleverly called Foreword which sold out within an hour. Dishes included the likes of bread and dripping for starters, beef cheek, pumpkin seed, brown butter and sorrel for main and charred pear, parsnip and buttermilk for dessert. Sellers came up with the name of the restaurant at the age of 16, now 25, and stuck to his guns when people suggested he change the name saying, "I came up with Story, because I'm telling my story with each dish."
5. UEFA Champions League Final
The Union of European Football Associations final match of the 2012-13 season is scheduled for May 2013 at Wembley Stadium in London, England's national football stadium. It will be the first time a stadium has hosted the European Cup final twice in three years. The 2013 final takes place during the English Football Association's 150th anniversary. The cheapest tickets on general sale are priced at £150 We think there are a handful of football fans in England … those tickets will be bought.
6. The Ride Tour
Inspired by the success of the GB Olympic cycling team, RideLondon is a flagship two-day event consisting of Free Cycle which is family friendly on closed roads in London; the Grand Prix which features junior athletes who may be future Olympians; and the Classic, which allows 20,000 amateurs to lead out 150 of the world's top cyclists and their teams, that starts at the new Queen Elizabeth Olympic Park at 12.30 and will finish in iconic central London. The race will pass through nine London boroughs and the county of Surrey. It's considered a true legacy of the 2012 Olympics.
7. Shangri-La Hotel
Ooh, la, la. The Shangri-La hotel will open its doors. The hotel sits at the top of the epic skyskraper, The Shard, will take up 18 floors – from floor 34 to 52 – offering 195 rooms, 170 deluxe guestrooms, averaging more than 42 square meters. Its 25 suites, including two specialty suites and a presidential suite, include glass-enclosed 'wintergarden' balconies. Treat yourself nice in 2013!
8. The Baby
The Duke and Duchess of Cambridge, Prince William and Kate Middleton, are expecting their lil' one in 2013. The country will most likely be holding its breath in anticipation. While Brits do not host baby showers like we do in the U.S. there will surely be a number of celebrations during the pregnancy and to welcome the wee one to the monarchy and introduce him or her to the public.
9. Doctor Who 50th Annivesary
Co-creator Steven Moffat promised a 50th anniversary season full of surprises and special opportunities to look back at half a century of Doctor Who. "They wouldn't be surprises if I accidentally said them now, would they?" teased Moffat when talking to Radio Times magazine. "But I promise you, we're going to take over television. Trust me." In 2012 Doctor Who appeared on the cover of Entertainment Weekly, the first time a British TV program graced the cover. And, as if that weren't enough, Doctor Who was voted TV Guide Fan Favorite. We can't wait to see what 2013 brings!
10. BBCA Programming in 2013
BBC America has new, cool, original programming coming out in 2013 including but not limited to Orphan Black, Ripper Street and Wild Things with Dominic Monaghan.
We're psyched for 2013 — hope you are too!
Read More
Filed Under: