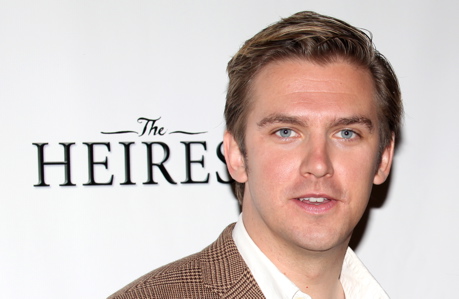 Downton Abbey star Dan Stevens, who plays Matthew Crawley in the period drama, is being considered for the untitled Wikileaks film, reports Variety.
Sherlock star Benedict Cumerbatch is already confirmed to play Wikileaks founder Julian Assange. Stevens is being considered for the role of a hacker who ends up working for Wikileaks. Bill Dondon (The Twilight Saga) is set to direct the film.
DreamWorks has secured the screen rights to WikiLeaks: Inside Julian Assange's War on Secrecy, the book by Guardian journalists David Leigh and Luke Harding, which details the life of Wikileaks founder Julian Assange.
According to the Wikileaks "about" section the website is: "A not-for-profit media organization. Our goal is to bring important news and information to the public. We provide an innovative, secure and anonymous way for sources to leak information to our journalists (our electronic drop box)."
Do you think Stevens and Cumberbatch make a nice pairing?
Read More
Filed Under: