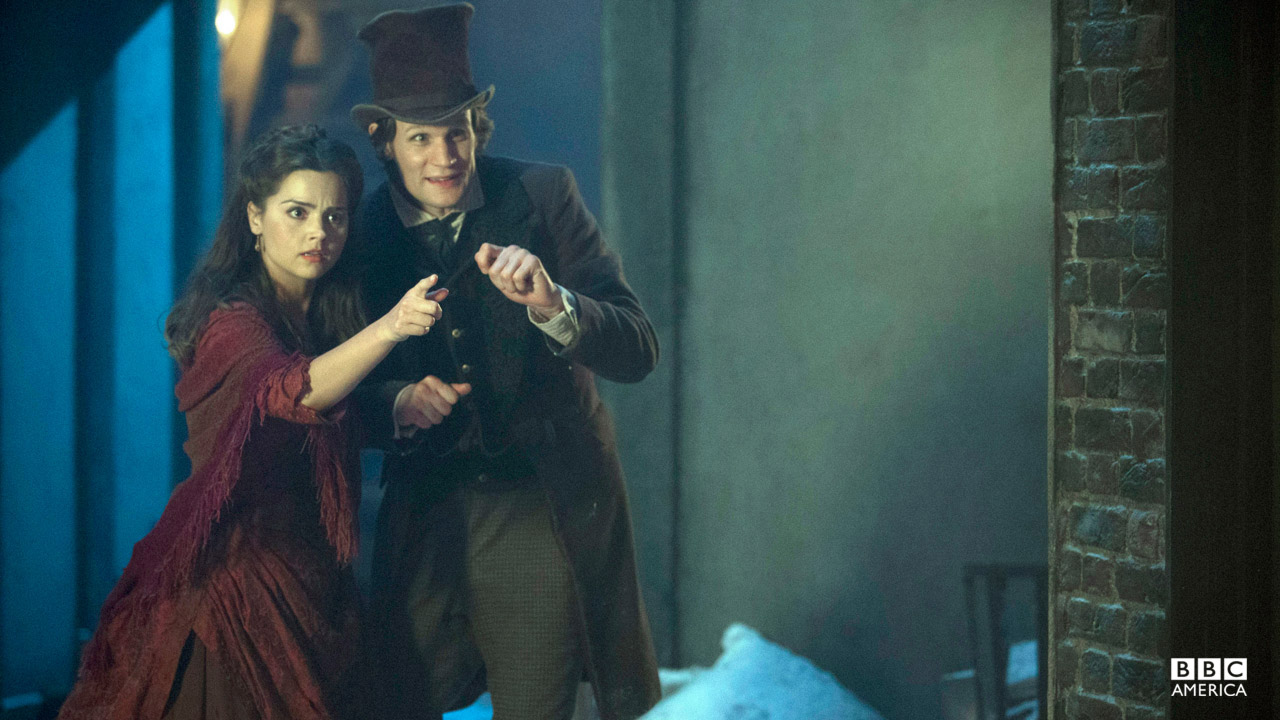 Well, first and foremost, Happy Christmas! Hopefully you'll all be knee deep in Whovian stuff and wrapping paper right now, trying to work out how well a tweed jacket goes with an extra long scarf and a ruffled shirt, and generally waving a sonic over everything.
And we haven't come empty handed either. Over the last few weeks we've been compiling a few special videos for your festive delight, to help pass the time between now and the unveiling of The Snowmen at 9/8c on BBC AMERICA.
Let's begin with Matt Smith and Jenna-Louise Coleman answering this festive question:  How will you be spending Christmas?
• And what is this new look Doctor's costume all about? Camouflage? Trying to blend in?
• You've seen the Sontaran Christmas carols video, right?
• We also spent a bit of time earlier in the week finding out what was on Matt Smith's iPod in 2013, and making a nice video collection of his favorites.
• And had a bit of a think about what it is that makes the TARDIS quite so magical, especially given that it's made out of science.
• A while back, we ran a feature about the most horrifying moments in Whovian history and, as you'd expect, it provoked a storng discussion in the comments section, so we thought "what the hell, let's do another one, using the recommendations of our delightful (and may I say fragrant) readers. Here's the result
• This is lovely, it's Matt and Jenna-Louise Christmas shopping for each other in New York, at the behest of Vulture:
• And of course, you won't forget to tune-in for The Snowmen (9/8c on BBC AMERICA), will you? Especially as THIS is about to happen?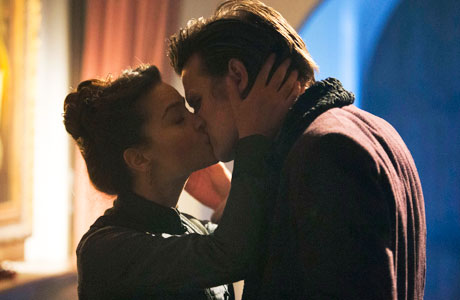 Thought not.
TTFN, and MERRY CHRISTMAS!
Read More
Filed Under: