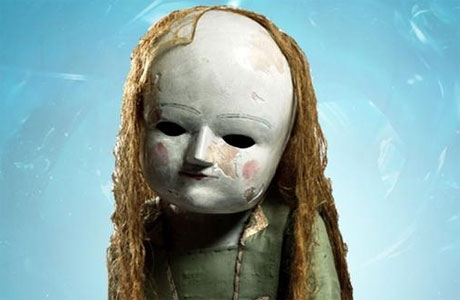 Back in October, we dipped our toes into these murky waters, having supplied a truly horrifying Doctor Who Top 10 (I bet you can't guess the date we did it on), and then we asked for nominations for your most horrifying Whovian experiences. And that is what we got.
So, as a Christmas treat, here are five examples of Doctor Who monsters – selected by Anglophenia readers – that left an indelible mark, not only on your subconscious, but on the hairs on the back of your neck, and probably the cushion you've been biting on to stifle your screams.
Turn Left
Everything about this story is hugely disturbing, from the death of the Doctor to the despair of humanity when he is not there to save them, and yet that big beetle on Donna's back somehow takes the cake. Not that it's a cake you'd ever want to eat.
Terror of the Autons
http://www.youtube.com/watch?v=iqMfGQ0fxdo
Ah the classic 'kidnapped by a baddy posing as our driver' conceit. Always effective, especially when a quizzical Third Doctor pulls off the face of a policeman taking him  and Jo Grant to an unspecified location, only to discover he's a ruddy Auton! An Auton that has been STANDING TOO CLOSE TO THE FIRE, TO BOOT!
Midnight
A firm favorite, this one. What could be creepier than nasty old human nature turning against the Doctor when they fear he is possessed? How does that quote go, "a person is smart, a crowd is stupid"? Something like that, but in space.
The Hand of Fear
Do not mention the Addams Family. This is way creepier. And so is Sarah Jane's Raggedy Anne outfit.
Waters of Mars
http://www.youtube.com/watch?v=610889LjXdQ
Another firm favorite: partly because of the horrifyingly chapped lips of the humans once possessed by the Martian water beings, and partly because the Doctor goes all Old Testament at the end.
Don't forget, if you want to see The Brit List countdown of the best monsters, things you'll only see on Doctor Who, as voted for by Anglo readers, watch BBC America this Friday at  10/9c.
Go on then, what else did we miss? Mark your comments "This is ridiculous! Does NO ONE appreciate Doctor Who properly?" and stick 'em below:
Read More
Filed Under: