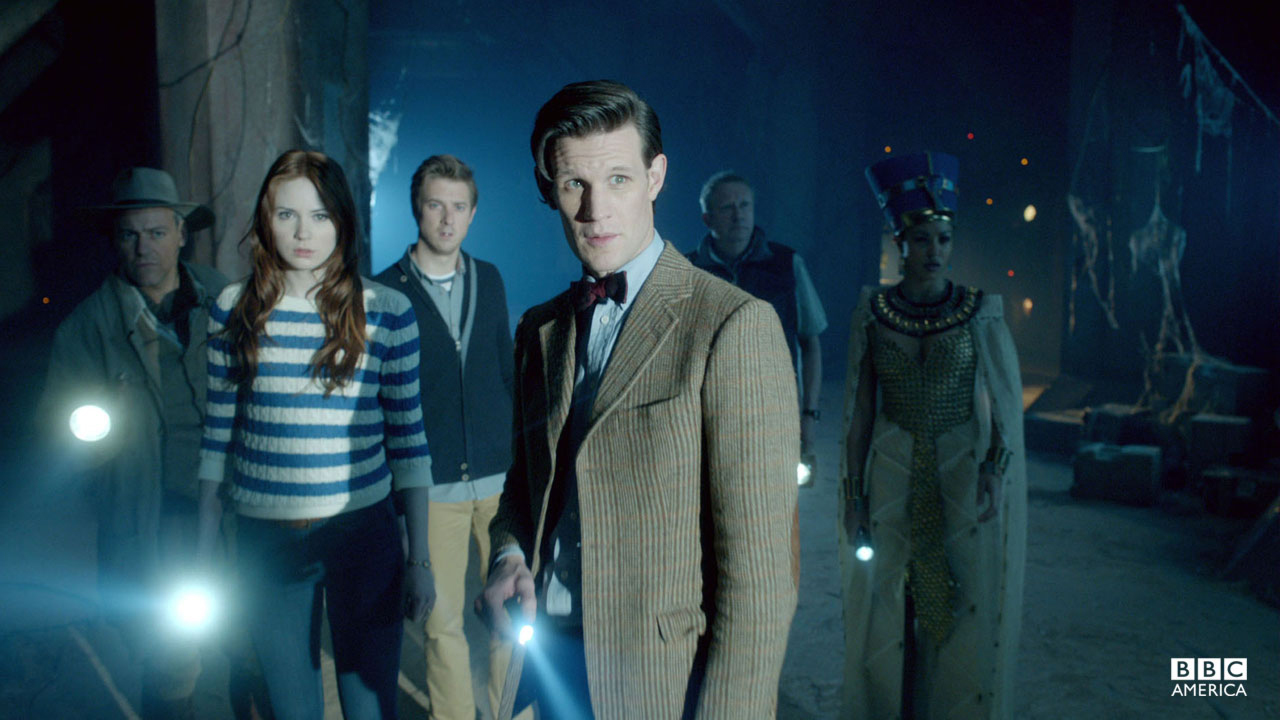 Doctor Who's Christmas special "The Snowmen" will be here in two weeks, and in anticipation, we're taking a look back at the year in Doctor Who. And to show we care, we're offering you a chance to win weekly Doctor Who downloads from the iTunes store!
In our second of six weekly giveaways, we're looking for your favorite quotes from "Dinosaurs on a Spaceship," the episode that introduced us to Rory's dad and featured Queen Nefertiti and Sherlock's Rupert Graves as a game hunter.
So, in the comments below, tell us your favorite quote from the episode and why. The "why" is key here, as our experts will be sifting through your brilliant responses to select the weekly winner. This week's winner will receive Best of Christmas Specials on iTunes. Entry period ends Friday, December 14 at 11:59 pm ET.
To see if you're eligible to win, please carefully review the rules. No purchase necessary. Void where prohibited. Must be 18 years of age or older in order to enter.
Read More
Filed Under: