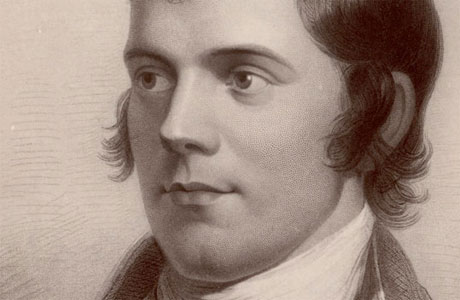 Before we get into the list proper, here's a challenge for you. Grab a guitar from somewhere, tune it to open-C, and let the venerated country blues master John Fahey teach you how to play "Auld Lang Syne" ready for midnight tonight. That way, you can actually properly carpe your diem, rather than just making a list of the things you'd like to do more of in the future.
I'm serious, get strumming!
And, for those moments when your fingertips get sore and you need a break, here are eleven other versions of the song, some more successful than others.
Let's start with "The Millennium Prayer" by Cliff Richard, which takes the tune of "Auld Lang Syne," already a traditional Scottish melody when Robert Burns first wrote his lyric, and sets the Lord's Prayer to it. The most remarkable thing about this early mashup is that it actually reached No.1 in the British singles chart in 1999. As you can see, the sales campaign was helped enormously by the £9.50 they spent on the video.
And look, here's Kenny G, or, as he's known in our house, Bugger Off Kenny G:
To paraphrase Crocodile Dundee, that's not a saxophone. THIS is a saxophone…
(Thanks tremontarama for that clip).
Naturally there's a comedy punk rock version, in this case by MxPx:
And a barbershop quartet version, by After Hours:
Although while we're on the harmonies, there's something odd about the perfection of this version, from the solo choir of a same-faced man called danwright32:
And the jump from Bill Graham to Jimi Hendrix here is slightly jarring, but he's rather good at finding new places to take the melody, isn't he?
http://www.youtube.com/watch?v=FoYByftSnAU
"Yes, but is there a theremin version?" I hear you ask. To which I reply, "of course! By gheemaster himself!"
From one Russian instrument to another. Here's a balalaika version of a Scottish song, recorded in Wales (by CVACopenmic):
Meanwhile, here's Nicki Jaine sucking all the fun out of the song on purpose. One for the Tim Burton fans, and people who like musical saws:
This, however, is the kind of "Auld Lang Syne" we all WANT to hear at midnight, right? On you go, Olympia Brass Band:
Now, have you mastered that guitar thing yet?
Read More
Filed Under: