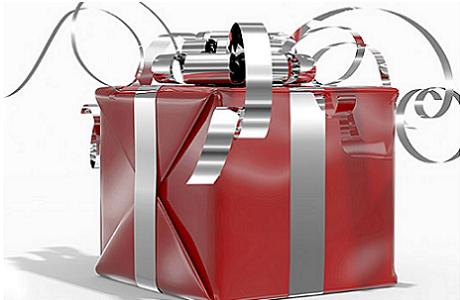 "So, when are we throwing you a baby shower?" a well-meaning American friend asked my six-months pregnant self over dinner a few weeks ago.
"Erm… I dunno," I stuttered.
This is not an event I'd ever imagined being held in my honor. I've had a wedding, so naturally I assumed that the next big knees up with me as the centerpiece would be my funeral.  Now that it's been mooted, I find the whole shower (of gifts, presumably) idea a bit unsettling.
"To be honest, it feels a bit money-grabbing. You know, having this thing, where people are supposed to buy you a thing… it's just not very… British," I added, aware that I sounded ungratefully snotty, like Downton's dowager countess if someone offered her paella.
"But it's what people do here." He had a point. All the other pregnant women I've met in New York are having baby showers and none of them are apologizing for it.  Not only that, they're registering.
For the uninitiated, this is what Americans call it when they sign up with a retailer and craft a personalized catalog to send out to their friends and family, who then buy them stuff from it. Apparently, though, the more dignified thing to do is to wait to be asked for your list rather than brazenly link to it in a round-robin or plaster it on the invites.
Still, I get the impression that some Americans think it's their constitutional right not only to receive gifts but to demand them. As I understand it, women who get married here require a minimum of three offerings per guest: one for the bachelorette party, a wedding shower gift and a present for the main event. People must have to take out loans for this stuff, or drop good friends as soon as they get engaged.
By contrast, most Brits allow themselves a single "want" list – for their wedding – per lifetime. And, unless they're completely missing the genetic code for self-awareness and modesty, they'll distribute it with embarrassed humility. I decided against one for my own nuptials but then all those stories about couples getting 57 of the same Argos toaster unnerved me. Eventually, I relented but coyly headed the relevant section of our mail-out "That awkward bit about presents."
"Look," my baby shower friend reasoned. "Having a kid is expensive. And people want to get you something. Enjoy!" Hmm. Do they really? I remain unconvinced. But, clearly it's what's expected here. And what am I trying to prove by holding out? That I'm above it all? That I hate presents? That pastel-colored wrapping paper with nappy motifs really creeps me out? Yes to all of the above.  Except the one about presents — I really do like those a lot.
And besides, if everyone else in the U.S. who spends nine months selflessly gestating gets loot, then I sort of want to feel I'm part of the gang: the grasping, guilt-your-friends gang.
So tell me, fellow expat Brits: should I have a baby shower?  Or stick to my big British guns?
Read More
Filed Under: