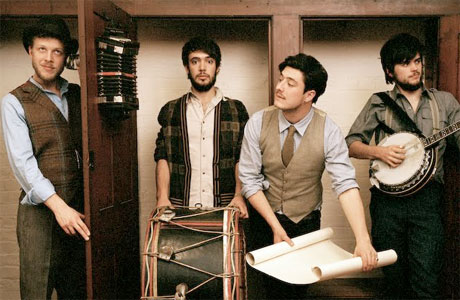 Look out of your window, check your calendars, whatever the weather, howsoever the seasons turn, you can bet your life on one thing, if there's a y in the day, Mumford and Sons are on tour.
Currently, they're on a tour named after being on tour, the Gentlemen of the Road tour, in support of their new album "Babel," and as is often the way of these things, they have also been followed around by a film crew, documenting the many and varied strange experiences the band have enjoyed while scuffing their shoes (or, more accurately, the tyres on their tourbus) on the freeways of the world.
The film has the helpful title of Road To Red Rocks, as it's about the road, and finishes at Red Rocks amphitheater in Colorado, with a great big gig.
Here's the trailer:
Of course, they've moved on since then. Check your garden, look under a bench, there may be a Mumford concert (or a sleeping band member) happening there as we speak.
Read More
Filed Under: