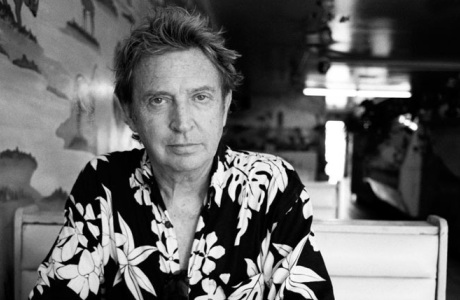 In discussing his new documentary Can't Stand Losing You, former Police guitarist Andy Summers looks back at his career in positive terms.
He says: "I'm incredibly lucky and privileged. I've had a very good life. I've been a guitar player all my life and that's how I've survived – and I've been lucky enough to actually make it work probably beyond my wildest dreams."
The film chronicles the astounding success of The Police but it also shows, as Summers puts it, some of the "darkness."
In the documentary, which is based on his 2006 memoir One Train Later, the dynamics between Sting, Summers and fellow bandmember Stewart Copeland are on display.  "Three pretty ego-driven people all vying for the number one spot," is how Summers describes it.
He continues: "Someone has to come out on top, you could say it was Sting in a way. You could say that, but the way he came out on top if he did was by abandoning ship, by not playing the game anymore, so that's really what you've got you know."
The film, which has just had its world premiere in New York, is a joint endeavor that involved Summers, director Andy Grieve and producer Brett Morgen – as well as others.
It nicely pulls together Summers' story from pre-Police days through his time with the group, and it follows him on the band's 2007-2008 reunion tour.
Although it's an attempt to provide a warts and all portrayal of the guitarist it's hard to know how objective it is given that Andy Summers also served as executive producer.
Producer Brett Morgen maintains that editing decisions were made collectively.
The picture that emerges of Summers is that of a very affable man – a musician who has most definitely succeeded in having built a career based on playing the guitar.
Read More
Filed Under: