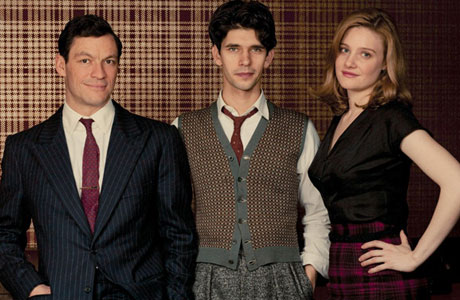 The Hour returns on Wednesday, November 28 at 9:00pm ET/PT as part of BBC America's Dramaville. You don't have to wait until then if you're itching to watch the premiere. BBCA is offering the full-length video online. Simply, click here!
The next installment of The Hour rejoins the team – Bel (Romola Garai), Hector (Dominc West) and Freddie (Ben Whishaw) — a year later in 1957 where we are introduced to new characters played by Peter Capaldi (The Thick of It), Hannah Tointon (The Inbetweeners) and Tom Burke (State of Play).
You can catch up on the first season of The Hour by going to BBC America/On Demand. Click here to see if your cable operator carries BBC America/On Demand.
You don' t have BBC America/On Demand? Don't fret, you still have a chance to watch the first season by purchasing the The  Hour on DVD box set via the BBC America shop.
What did you think of the first episode?
Read More