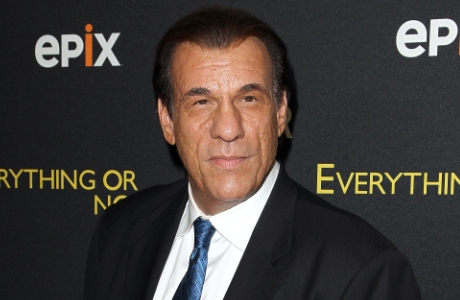 Sixty-one-year-old actor Robert Davi, who played Bond's nemesis in Licence to Kill in 1989, is, as you might expect, a big advocate of the importance of the villain in the 007 franchise.
"The Bond villain is the glue to the whole Bond film. If Bond didn't have a villain, what would he be doing? Talking to M, dating some broads? Bond needs the baddie," emphasizes Davi.
While Davi didn't comment on the latest Bond villain – played by Javier Bardem in Skyfall – he does have his own views on what constitutes a good Bond foe.
He believes what's important is "being able to have a Bond villain that does pose a visceral threat as opposed to something that's cartoonish and doesn't necessarily translate into some kind of fear."
Bond, of course, walks away with all the glory in 007 films, but Davi admits playing a villain, isn't a bad deal.
"There's nothing better than being a Bond villain except for being Bond yourself, Bond, James Bond. Come on, as an actor, everyone dreams of being in a Bond film or being Bond," says Davi.
Who are your favorite Bond villains? What makes a great 007 Baddie? Let us know in the comments!
Read More
Filed Under: