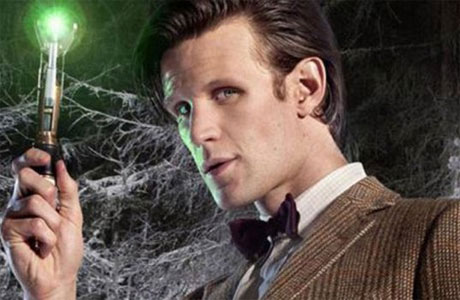 Last Friday (November 23) marked the 49th anniversary of the very first transmission of Doctor Who, way back in 1963. This has caused the web to stage a kind of avalanche of appraisal, with sites lining up to pay tribute to the Doctor in all of his incarnations. Here's just a selection:
• SFX took the ball and ran with it, commissioning profiles of all eleven Doctors from people close to the show, as well as dreaming up a potential future history for the show, starting two years from now.
• Digital Spy have run a nice roundup of all of the multi-Doctor stories in Who history, including the non-canonical Dimensions In Time.
• Whereas Den of Geek went in with the equally comprehensive Doctor Who's ten best uses of facial hair.
• Naturally we had our own little commemoration ceremony, which featured a moment of reflection about the opening credits of the very first Doctor Who episode ever, and how incredibly strange it must have been to bear witness to not only the spiraling credits but THAT theme tune for the first time.
• And of course, all of this birthday carousing means one very important thing. It's now less than a year until the 50th anniversary, as SFX have also noticed…
Here's what else is going on in time and space this week:
• Christmas is coming, and you'll need some suitably Gallifreyan decorations for your tree, right? Let Youtuber Cheryl P show you how:
And if you want to add a timey-wimey touch to your holiday celebrations, BBC AMERICA Shop is selling a Doctor Who TARDIS ornament.
• The writers of "America's No. 1 drama" NCIS hinted at their Whovian credentials with this shout-out back in 2009, but now they're being quite brazen with their fandom: they've hired Alex Kingston (a.k.a. River Song/Melody Pond) to play a "mysterious woman" named Miranda in a guest spot. Here's the trailer for the episode set to air tonight (November 27). Spoilers:
http://www.youtube.com/watch?v=-ICSBhjv9HI
• Sixth Doctor Colin Baker has been voted out of the jungle in I'm A Celebrity, Get Me Out Of Here, despite, according to all the campmates trapped within the show, being incredibly lovely to everyone. 
TTFN!
Read More
Filed Under: