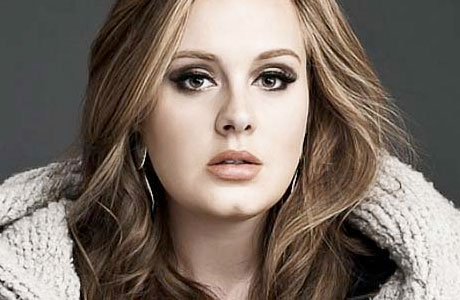 There's something of the untamed savage in a gentleman's skin about Daniel Craig. It's part of the reason that his tenure as James Bond has been such a success (if we ignore Quantum of Solace for a moment), in that he returns Bond to his original brutish roots as a rather callous man with high standards of personal grooming.
So it's always a delight to discover that the real Daniel is a thinking, feeling human man underneath all of that glowering tension. And this story rather proves that point. We know Daniel was knocked out by Adele's song "Skyfall," claiming that "she has the voice and the tone that we wanted" and going on to reveal that his first experience of the song was very emotional:
"I cried. From the opening bars I knew immediately, then the voice kicked in and it was exactly what I'd wanted.
"It just got better and better because it fitted the movie. In fact the more of the movie we made, the more it fitted."
And as a reward for her musical gift, Daniel reportedly sent Adele a handwritten note of thanks with a package of gifts, including some Bond memorabi… sorry, TOYS for her new baby to play with.
An unnamed source told the Daily Star: "They included an Aston Martin car in miniature – an exact replica of the one Daniel drove – and some Tom Ford designer babygros for her son. Tom designed the entire wardrobe for Daniel in the new film.
"There were also exclusive framed photographs, a set of Martini glasses and an Omega watch."
How lovely, babygros, a toy Austin Martin, a wat…HANG ON. He sent her framed photographs… of HIMSELF? As a way of saying THANKS?
Yeah, that's not weird at all. *taps temple and whistles*
Read More
Filed Under: