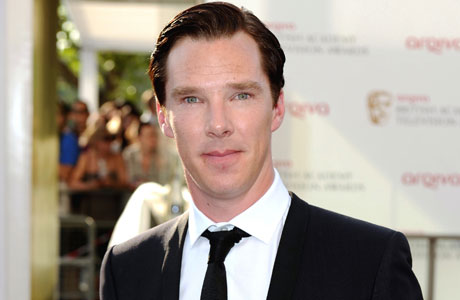 OK, so the first story we did about Benedict Cumberbatch being a busy little bunny at the moment was sort of tongue-in-cheek. The second was a little more serious, but now you can color our gast any kind of flabber you like, because there's ANOTHER project that he's reportedly involved in, to the degree of even having signed a contract, and it's a doozy.
The hot gossip (from Variety) is that Benedict is going to play the Wikileaks founder Julian Assange in a dramatisation of the last couple of years of his life. A life which needs little in the way of dramatisation at the moment, it is fair to say.
What's more, the movie will be directed by Bill Condon, whose current movie Twilight: Breaking Dawn Part II is about to be released. And it will (possibly) co-star James McAvoy as Daniel Domscheit-Berg, the man who wrote the book Inside WikiLeaks: My Time With Julian Assange at the World's Most Dangerous Website. 
The script, partially based on Daniel's book, and partially based on WikiLeaks: Inside Julian Assange's War on Secrecy by David Leigh and Luke Harding, has been written by West Wing alumnus Josh Singer, and the movie is set to go into production next year.
That is, once Benedict has finished shooting Sherlock season 3, that Monty Python thing, the Brian Epstein thing, and the promotional tours for The Hobbit. Plenty of time, assuming he doesn't take up knitting as well.
Read More
Filed Under: