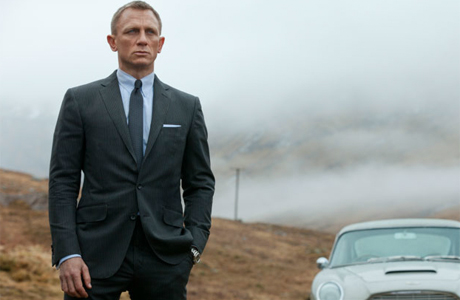 I'm not sure, given that this is a story about a prank job advert, whether I want it to be true or not. I mean, it's definitely not true, this is an advert for a job that absolutely only really exists in the Bond movies. It's really not real, even though it did appear on the DirectGov website, which is the place an advert for a James Bond would definitely be placed, should such a thing exist, which it doesn't.
Nevertheless, this is the text of a recent joke advert placed on that very site (as reported in Digital Spy), under the telling reference code 007:
"From time to time, the UK government has a need to remove people whose continued existence poses a risk to the effective conduct of public order.
"So we require particularly skilled professionals who are prepared to work on a non-attributable basis to deal with these problems.
"The role will involve international travel to a number of countries where individuals need to be removed."
"The job holder will receive all necessary equipment, including passports, special watches, jet packs, mini-submarines and a Walther PPK."
The advert, which has since been taken down, concluded: "This role is particularly appropriate for those who like their martinis shaken and not stirred."
Ah yes but:
Note: this is the kind of thing you'd be expected to do, if such a job could be said to exist (it doesn't).
Read More
Filed Under: