David Attenborough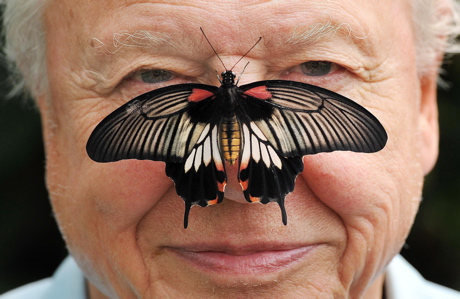 When David Attenborough joined the BBC's television unit in its infancy, producers  thought his teeth were too big for him to be in front of the camera. Soon, however, the BBC found that nothing, on or off camera, was too big for him to chew. As a production executive, he green-lighted some of Britain's most groundbreaking shows, including Civilisation, The Ascent of Man and Monty Python's Flying Circus.  But it is as a producer and presenter of nature programs that Attenborough is most well-known as a pioneer, inventing ways of using the medium of television to explore and explain the natural world. In his nine Life series, he's traveled the planet, raised consciousness about environmental issues and used every new television technology as it became available.
In October, the BBC will mark Attenborough's remarkable career with another series, Attenborough's own three-part look back over his 60 years in television.
"It is in the can, all done," he told the Guardian recently. "It really covers the three areas which fascinate me, the technology, the development of science during my lifetime, and the environment."
Attenborough fears the impact of climate change. Just last week, as president of the wildlife nonprofit Butterfly Conservation, he warned that Britain's butterfly population was in grave danger from record-breaking rainfall.
But at the same time, Sir David also enjoys a good laugh, as he demonstrated recently on The Graham Norton Show:
Read More
Filed Under: