Dame Zaha Hadid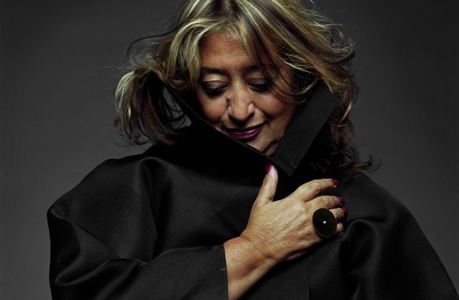 In a 2006 profile of architect Dame Zaha Hadid, the Guardian's Jonathan Glancey wrote, "Hadid is still the world's only major woman architect, by which I mean an architect who will go down in the history books." Yet Glancey pointed out that despite her superstar status as an architect around the world, it was a quarter of a century after she opened her firm in London before her first commissioned building in Britain was completed.
The Baghdad-born Hadid, whose ideas about architecture were influenced early on by trips to the historic city of Sumer as a teenager, won the distinguished Stirling Prize two years in a row. In 2011, she won it for her design of the Evelyn Grace Academy in Brixton.
In 2004, she was the first woman to win architecture's most prestigious award, the Pritzker.
"As a woman," she told Glancey, "I'm expected to want everything to be nice, and to be nice myself. A very English thing. I don't design nice buildings – I don't like them. I like architecture to have some raw, vital, earthy quality."
Hadid designed the dramatically curved London Aquatics Centre, the first building people will see as they enter the Olympic Park.

Read More
Filed Under: