Jane Goodall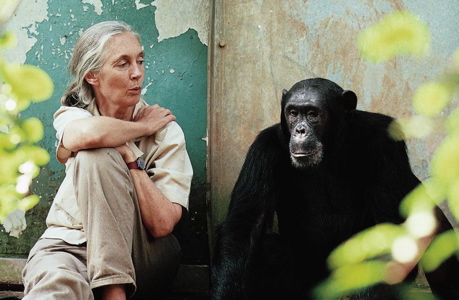 Perhaps the world's foremost primatologist, Dame Jane Goodall's research taught the world that humans and chimpanzees were close in other ways besides their genetics. She demonstrated that chimpanzees have the ability to use tools, to communicate and to feel and express emotions – and those emotions aren't always peaceful, Goodall noted, as she explained that chimps, like humans, can also be aggressive – a lesson reinforced last month when an American graduate student was hospitalized after a vicious attack by two chimps at the Jane Goodall Institute's Chimpanzee Eden sanctuary in South Africa.
Goodall began her work with chimpanzees in the 1950s with the support of archeologist Louis Leakey, who even sent her to Cambridge to get an advanced degree and to write her thesis about her observations of chimps on the Gombe National Park in Tanzania.
She continues to study primates and has become one of the world's leading environmentalists.
Read More
Filed Under: