Richard Branson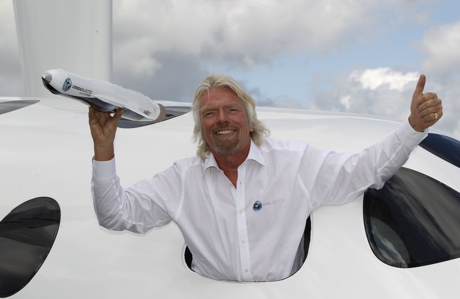 "My interest in life," wrote Richard Branson in his autobiography, "comes from setting myself huge, apparently unachievable challenges and trying to rise above them."
The billionaire entrepreneur, whose sprawling empire includes the airline Virgin Atlantic, announced his most recent challenge last week at the Farnborough Air Show near London: he and his family, he said, will be the first to fly his Virgin Galactic space ship 60 miles above the earth.
"Obviously this is the most exciting adventure I have ever undertaken," Branson said. "It's both an entrepreneurial and personal adventure in being able to build a spaceship and ask my children to come along."
So far, 529 people have asked to come along – and paid £128 000 each – including scientist Stephen Hawking and actor Ashton Kutcher.
Read More
Filed Under: