Holly Fulton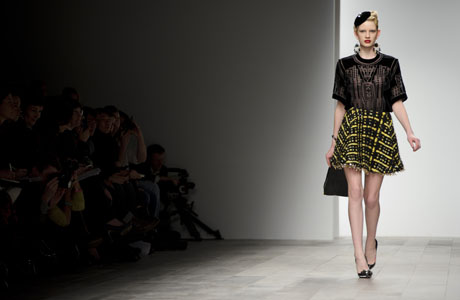 Who is she?: Coming to us from Edinburgh, Scotland, she designs with the everyday gal in mind (including herself).
Flair: Unpredictable prints + forward colors = flashy street wear.
Technique: Self admitted "selfishness"; Fulton creates items she'd like to wear.
Inspiration: Art deco, pop intense qualities, 60s clocks, anything shaped like hands. (Cool Hunting)
Signature Piece: High-waisted, lip-smack, wide-legged trousers.
Seen on: Samantha Cameron, regular gals on the street.
Off the Runway: Online stores include Matches, Browns Fashion, Hervia.
Read More
Filed Under: