The Newsroom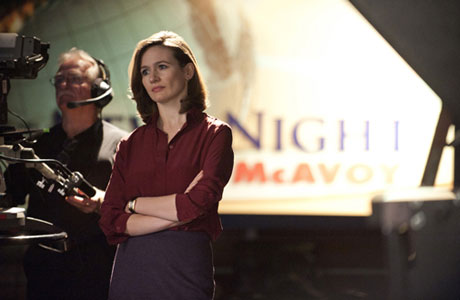 Starring: Jeff Daniels, Emily Mortimer, Alison Pill, Dev Patel, John Gallagher, Jr., Olivia Munn, Thomas Sadoski, and Sam Waterston.
Network: HBO
Season Premiere: Sunday, June 24 at 10/9c.
What to Expect: Whenever you've got Aaron Sorkin's (The West Wing, The Social Network) name attached to a project, you know you're in for some lengthy, whip-smart dialogue. The Oscar-winning screenwriter brings his trademark snarky wit back to the small screen with HBO's new original series, The Newsroom. The show follows Will McAvoy (Jeff Daniels), a middle-of-the-road cable news anchor who becomes fed up with pandering to audiences and takes a risk by going rogue and reporting the unfiltered truth. British actress Emily Mortimer plays Will's ex-lover and the program's exec producer, while Skins and Slumdog Millionaire star Dev Patel turns up as a Will's blogger.
Trailer
NEXT: FX's Brand X with Russell Brand
Read More
Filed Under: