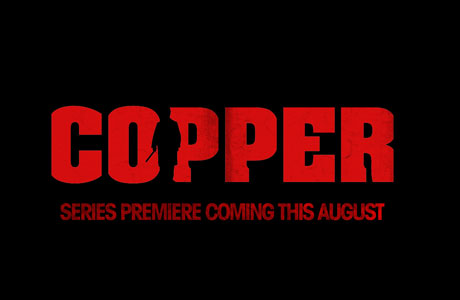 BBC America has released a first glimpse at its first original scripted drama, Copper, in a new teaser, which you can watch below. Set in 1860s New York City, the 10-part drama follows Kevin Corcoran (played by British MI-5 star Tom Weston-Jones), an rugged Irish immigrant cop working the city's notorious Five Points neighborhood. Copper will also delve into the worlds of posh Fifth Avenue and the burgeoning African-American community of northern Manhattan.
The pedigree of the show is quite strong: Emmy winner Tom Fontana, Academy Award-nominee Will Rokos (Monster's Ball, Academy Award-winner Barry Levinson, and Cineflix's Christina Wayne (who developed Mad Men at AMC) are producers.
Copper premieres Sunday, August 19 at 9/8c.
Read More
Filed Under: