"Putting an airplane engine in a car is idiotic," says Jeremy Clarkson in next week's episode of Top Gear, before he pauses a moment.
"Or is it?" he asks.
Idiotic or not,  Clarkson puts an airplane engine in a vintage Bentley in the all-new episode (premiering Monday, May 28, 8:30p/7:30c on BBC America).
Jeremy says he's re-enacting his own version of the Battle of Britain:
Also on Monday's show, Alex James is next week's Star in a Reasonably Priced Car. The Blur bassist likes to sing show tunes as he drives.
• The winners of our Rate My Ride contest are in. After winnowing down more than 500 entries, and tabulating your votes on the most popular, our incorruptible judges have come up with the winners. First place went to Ben B and his 1970 Lotus Europa.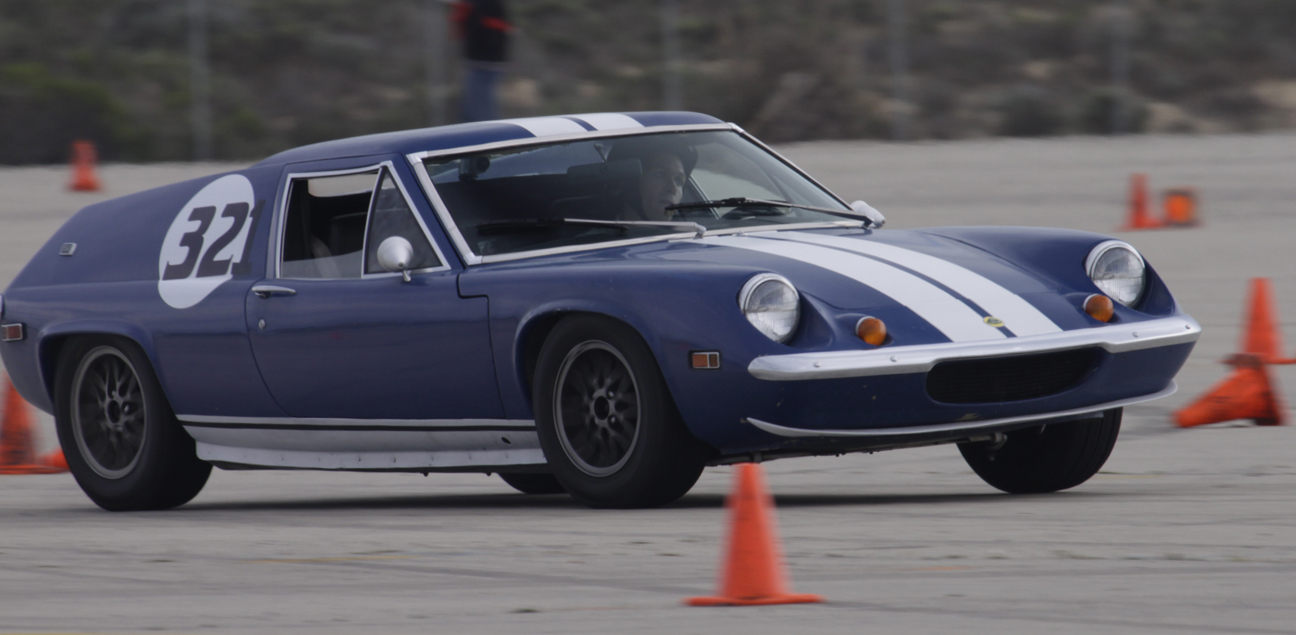 Second place went to the more contemporary 2011 Homemade Ferarri and its owner Timothy S. Third place went to Thomas S's 1972 Plymouth Superbird. Congrats to all!
• The Nissan DeltaWing Le Mans racer looks like the Batmobile. And it's very, very fast. So, naturally, the folks over at Top Gear.com want one. And they've publicly stated that it's their intention to make their dream a reality by building one that they can take with them to drive on French streets when they cover the race. But they admit it seems like an uphill battle.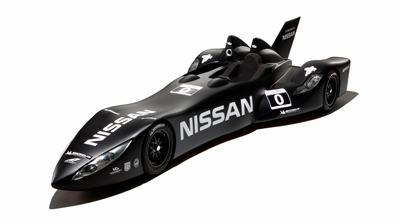 "Thing is," write our friends across the Pond, "unlike the 'Wing's developers, and in true Top Gear style, we don't have several million pounds, several thousand days or several skilled engineers. We have three quite bad pictures, six weeks, a Westfield and a loyalty card with the local scrap yard."
They do have renowned car customizer Andy Saunders, who, according to Top Gear, "radiates the sort of esoteric lateral thinking that might actually get the job done in time."
Saunders himself puts it a little differently:  "I'm pi**ing in the wind a bit here," he says.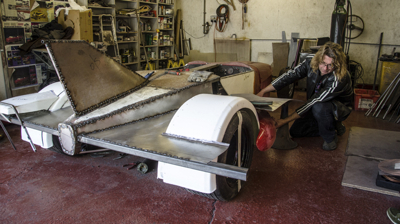 • We at Anglophenia have been impressed by world records in the automotive area, especially those set by people in China, now the world's largest car maker. But here's one that caught our eye – and, yes, that's a pun because the record set by Yang Guanghe was for pulling a 1.6 ton car with his eye sockets. He probably also set some kind of record for grossing out spectators, but that's entirely subjective. Guanghe says he uses his eyelids to pull cars, in this case a Mercedes Benz.
"I think that the pulling the car routine is my most visually impressive – it takes years of training to toughen the eyelids up to get to this sort of level where you can perform feats like this," he said.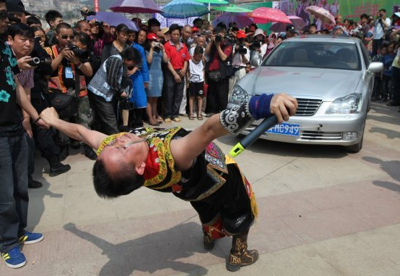 The Huffington Post set out to do a bit of debunking, citing a blog post they ran in 2010 about another Chinese performer who claimed that he could pull a light plane with his eyelids.
"It's not the eyelids that are doing the lifting, it's the bone underneath," a circus professional told HuffPo two years ago. "The key isn't the eyeballs — it's the neck."
Yeah, no problem.
"Once you get it moving," he said, "it's all physics and the plane or car rolls by itself."
Read More
Filed Under: