6. The Royals on Exhibit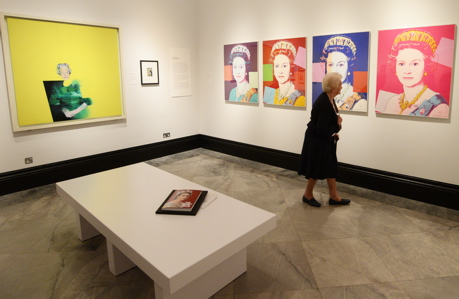 You could probably observe the Jubilee just by visiting museum exhibits, if you were so inclined.
The National Portrait Gallery is hosting The Queen: Art & Image, an exhibit that includes paintings and photographs by Lucian Freud, Cecil Beaton, Annie Leibowitz,  and many others. The show has already traveled to Edinburgh, Cardiff and Belfast, but some additions have been acquired just for London, where the exhibit will be on display until October 21. Among the new portraits: Gerhard Richter's blurred 1967 image of the Queen, along with "Equanimity," a holographic portrait by artists Chris Levine and Rob Munday. Levine's portrait of the Queen with her eyes closed, "Lightness of Being," is also included in the exhibit.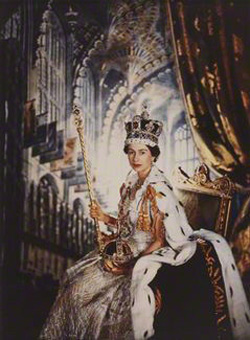 Curator Paul Moorhouse said the show is probably more about how people view the Queen than it is about the Queen herself.
"We wanted to say something about how the Queen has been represented and how this mysterious figure – the Queen – has taken shape in our imagination and what role images have had in that process," Moorhouse told Reuters.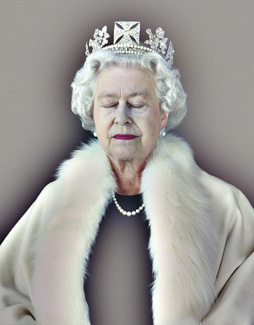 Another portrait exhibit, The Queen: 60 Photographs for 60 Years, will be running at Windsor Castle until October 28.
You can also head over to the Tower of London to see the Crown Jewels, whose display focuses in large part on their role in Britain's coronations. The exhibit's website points out that the Britain is the only European monarchy whose country still uses its jewels in coronation ceremonies, and it also points out that it's near miraculous that any of the jewels have survived through the centuries: King John is thought to have lost them in 1216; Edward III used them as collateral to pay soldiers; Charles I's wife pawned them; Oliver Cromwell broke them up; and a thief known as Colonel Blood almost stole them from Charles II in 1671.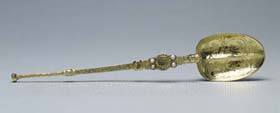 Yet there's still plenty to see, including the current Imperial State Crown, which the Queen wore the other day when she addressed Parliament, an 800-year-old coronation spoon, and the 1661 Sovereign's Sceptre with Cross, to which the Great Star of Africa, the largest colorless cut diamond in the world, was affixed in 1910.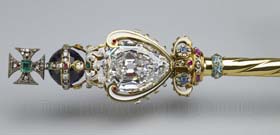 Author Harry Mount, writing in the Telegraph called the Crown Jewels exhibit  "the best history lesson in town."
NEXT: The Jubilee Greenway Walk
Read More
Filed Under: