9. The Royals Online and On-Air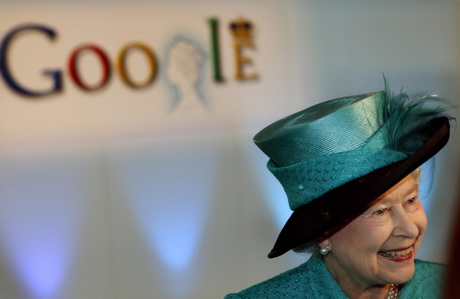 Not going to be in London this summer? No need to worry. You've got bazillions of ways to follow, learn about – and even experience – the royal summer online.
On Sunday, June 3, BBC America will present an entire day of specials and documentaries including the Thames Diamond Jubilee Pageant airing live at 8:45am/7:45c. On Tuesday, June 5, the network will cover Jubilee Day live, starting with the Service of Thanksgiving at St. Paul's Cathedral beginning at 3:30am/2:30c. For more details on BBC America's television broadcast of the Jubilee festivities, visit the channel's Diamond Jubilee site.
Plus, you can check in anytime at BBCAmerica.com's Royal Insider – and sign up to follow us on Twitter and join us on Facebook, as well.
Another great starting place is the official Jubilee website, where you'll find the latest news and events, biographical information about the Queen, and facts about past Jubilees. You can even send a message to Her Majesty herself.
For a more graphically bare-bones but information-packed destination, go to the UK government's Jubilee information site.
And while we're talking about official sites, you can spend days at the official website of the British monarchy. In addition to getting royal family members' Jubilee itineraries, you can watch the Monarchy's videos and learn about royal residences, but that's just skimming the surface. And of course, you can keep up to date with all of the summer's royal events on by following @BritishMonarchy on Twitter and Facebook, watching the Royal Channel on YouTube, and looking at the British monarchy's photostream on flickr.
As a Diamond Jubilee project, Buckingham Palace has gone through the Royal Archives to put a complete collection of Queen Victoria's journals online. "It seems fitting," writes Queen Elizabeth on the archive's home page, "that the subject of the first major public release of material from the Royal Archives is Queen Victoria, who was the first Monarch to celebrate a Diamond Jubilee."
If you're looking for Jubilee-related technology for mobile devices, you might want to refer to the Telegraph's best royal apps article.
And of course, our friends over at BBC News are offering comprehensive coverage on their Diamond Jubilee site. Many other news organizations have sites dedicated to covering the royals and the Jubilee – here are a few of them:
The Telegraph: The Royal Family
The Daily Mail's Femail Jubilee section
NEXT: The Royals and the Olympics
Read More
Filed Under: