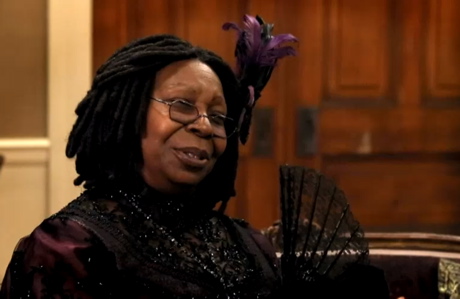 Jimmy Fallon is at it again. The host of NBC's Late Night with Jimmy Fallon aired a follow-up parody late last week to his original spoof of the popular British TV drama, Downton Abbey.
The new episode of Downton Sixbey – it's named after Studio 6B, the Rockefeller Center studio where Fallon's show is shot in Manhattan – again features Fallon in the Hugh Bonneville role as the titled head of the British manor household. Brooke Shields reprises her role as his wife and Saturday Night Live's Fred Armisen returns as Lady Headith, the looks-challenged second daughter of the family.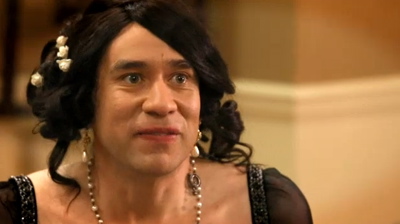 New name guest stars this time around include Whoopi Goldberg ("You know, we tape The View only a few blocks away," she says, upon arriving at Downton Sixbey) and Last Call host Carson Daly.
Take a look:
————————–
What's your favorite line or moment?
————————–
Read More
Filed Under: