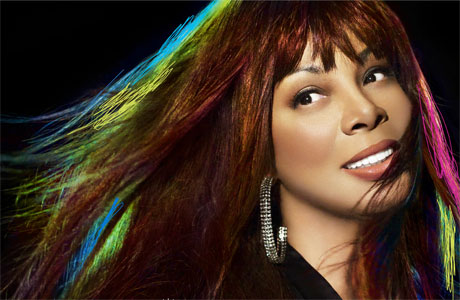 Donna Summer, the disco diva who built a bridge between the worlds of hot R&B and cool electropop, has died, aged 63. She had been suffering from cancer.
Her links to British music might not seem immediately clear, but apart from being adored by generations of fans all over the world, she worked alongside many British performers and songwriters during her career, and on some of her biggest hits to boot. So here's a brief selection of her Brit-related hits, as a heartfelt tribute to a mighty talent:
"Love To Love You Baby" (1975)
http://www.youtube.com/watch?v=h1ArZEFwRsY
Donna's first worldwide smash, and the cause of a fair bit of spluttering and blushing among the frumpier listeners. She wrote the song with the Italian producer Giorgio Moroder and the very British songwriter/producer Pete Bellotte.
"I Feel Love" (1977)

Another collaboration with Giorgio and Pete, and an incredibly key record in the development of dance music and electropop and disco and everything ever. It's incredibly hard to overstate the importance of "I Feel Love" on any level, you'd be a fool to try.
"Hot Stuff" (1979)
Pete Bellotte's finest hour, and another massive hit for Donna. Last seen soundtracking the "dole queue" scene in the film The Full Monty.
"State of Independence" (1982)
Jon Anderson, the former lead singer of Yes, wrote and recorded this song as part of his collaboration with the synth wizard Vangelis, and released it as a single in 1981. However it wasn't a hit until Donna came along and gave it a bit of oomph. Having Michael Jackson, Stevie Wonder and Dionne Warwick providing harmonies in the backing choir doesn't hurt either.
"Unconditonal Love" (1983)
http://www.youtube.com/watch?v=JVMnRN2TdVw
Let's end on a happy note. Here's Donna and the British junior reggae band Musical Youth, giving it the full calypso lilt.
*salutes*
Read More
Filed Under: