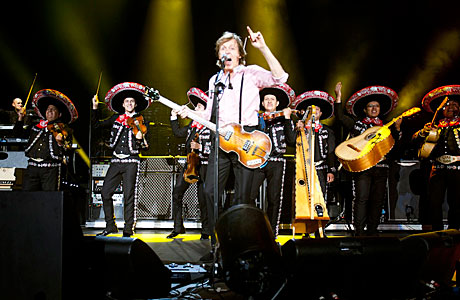 Yesterday (no pun intended), Sir Paul McCartney played a free concert, to over 250,000 people in Mexico City, at the end of his current tour. It lasted nearly three hours (which is preposterously good value for no money), and as you can see, when it came to performing "Ob La Di, Ob La Da," he brought out a long line of mariachi players.
A very bouncy time was had by all:
http://www.youtube.com/watch?v=8b0j_3tE81s
Happy weekend!
Read More
Filed Under: