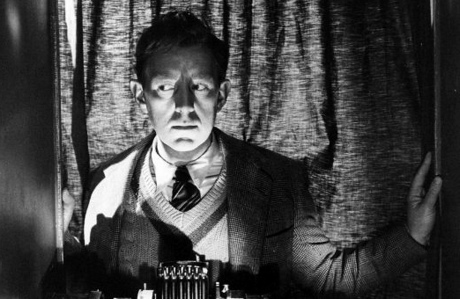 The first studio movie to be shot entirely in sunny Hollywood was In Old California, directed by film pioneer D.W. Griffith, in 1910 for Biograph Studios. That very same year, in foggy London, Will Barker, a trailblazer in British cinema, acquired a site in West London where he established a studio and began cranking out early silent pictures.
That site became home to Associated Talking Pictures in the early 1930s and then was renamed Ealing Studios – now one of the most illustrious monikers in British film history – in 1938.  Late last week, Guinness World Records, publishers of the Guinness Book of World Records, officially recognized Ealing Studios and its West London site as the world's oldest, continuously operating movie studio.
On hand for the presentation ceremony and the photo op were cast members of Downton Abbey, the popular, Emmy-winning British TV series, which is currently filming parts of its third season at Ealing. Joining the celebration were Rob James-Collier, Michelle Dockery, Lesley Nicol, Elizabeth McGovern, Hugh Bonneville and Joanne Froggatt.
Ironically, the first season of Downton Abbey was set in 1912, meaning that the characters could easily have gone to see a film made at Barker's London studio, though Maggie Smith's Dowager Countess would doubtless have disapprovingly sniffed, "What's a moving picture?"
The awarding of the Guinness record came as part of an effort by London & Partners, one of the city's promotional organizations, to make news by breaking (or at least have recognized) 20 records in London before the city serves as host of the Summer Olympics in July.
Famous films shot at Ealing Studios and its predecessors include the very first movie version of Hamlet in 1912, as well as the 1950s Alec Guinness comedy classics, The Ladykillers and Kind Hearts & Coronets. More recently, the popular pair of St. Trinian's films was shot there as well as Shaun of the Dead.
This year, Colin Firth completed shooting on his remake of the heist film, Gambit, at Ealing and soon will be shooting Bridget Jones' Baby, the third film in the successful series, there.
Read More
Filed Under: